Top Thai Dating Apps To Meet Thai Girls Online
Thai dating apps are everywhere and they changed Thai dating forever.
A few years ago, they were only good for dating girls in Bangkok.
Now, you can easily find Thai girls from any province of Thailand, or even the UK, US, and Australia on those apps.
So that's great, but which one should you choose?
Here are the best Thai dating apps to find the hottest Thai girls.
What's The Best Thai Dating App?
Depending on what you're looking, here are the ones we recommend.
Looking For a FREE Thai Dating App?
If you don't want to spend any money then here the top 3 is a bit different.
ThaiFlirting is the only Thai dating app 100% free.
ThaiFriendly is limited on the free version, but you can still send a few messages and manage to land a date even without spending money.
Sugarbook is giving away free premium memberships to new users in Thailand.
What about ThaiCupid and AsianDating?
You can't even send messages for free on the app.
So even if they're great Thai dating apps, we can't list them as a free option.
The Best Dating Apps and Sites in Thailand
If you want to know more about each Thai dating app and site before you make your choice, we've got what you need.
Here's a short description of each of them, how it's different from the other ones, and who it's for.
And you can also find a link to a detailed review of each dating app.
ThaiFriendly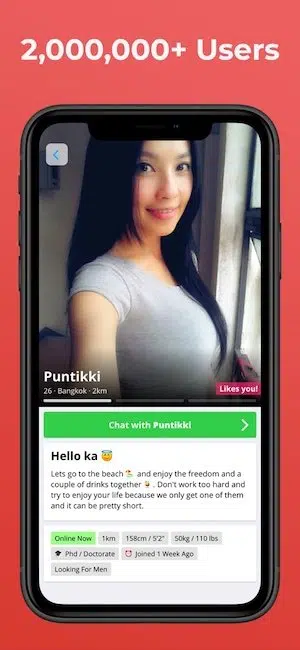 Even if ThaiFriendly doesn't have the best app, with 1.2 million users, you can't overlook it.
ThaiFriendly is super easy to use, has a ton of active girls and ladyboys, and a lot of advanced search filters that make it really easy to find dates when and where you want.
It's best to use their site to sign up and look for the perfect date, then move to the app to chat.
ThaiFriendly has an app for both iOS and Android.
ThaiCupid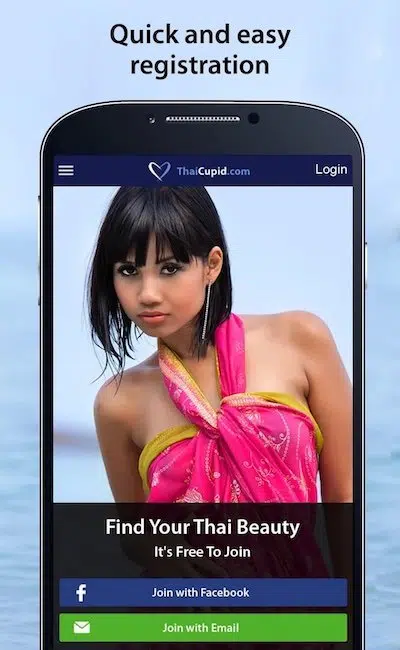 With an incredible level of detail on their dating profiles, ThaiCupid is the best Thai dating app if you're looking for a serious relationship.
If knowing about a girl's education, religious status, relationship goals, income, etc… isn't important when you're looking for a one-night stand, it is when you're looking for someone who will share your life.
ThaiCupid is perfect if you want to find a Thai woman to become your wife or life partner.
And it's available on Android.
AsianDating
The same packaging, site, and app as ThaiCupid, but this time you will find singles from all over Asia.
Chinese, Japanese, Korean, Thais, Vietnamese, or Singaporean girls.
AsianDating has a ton of Asian singles and over 4.5 million members.
And it also has the same detailed profiles as ThaiCupid, which is perfect to find an Asian wife.
Like ThaiCupid, AsianDating is available only on Android.
Seeking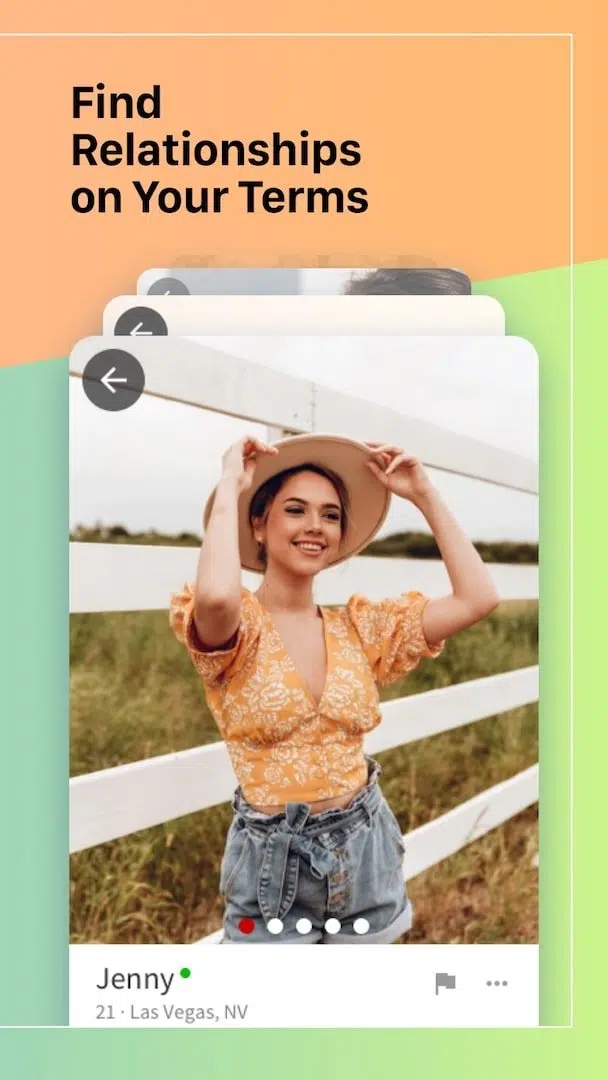 If you want to date up and meet hot and ambitious Thai girls, Seeking is for you.
Seeking is the #1 website in the world to connect successful men with young and attractive women.
For this type of luxury dating, Seeking is clearly the best app and the one with the most users in Thailand.
Sugarbook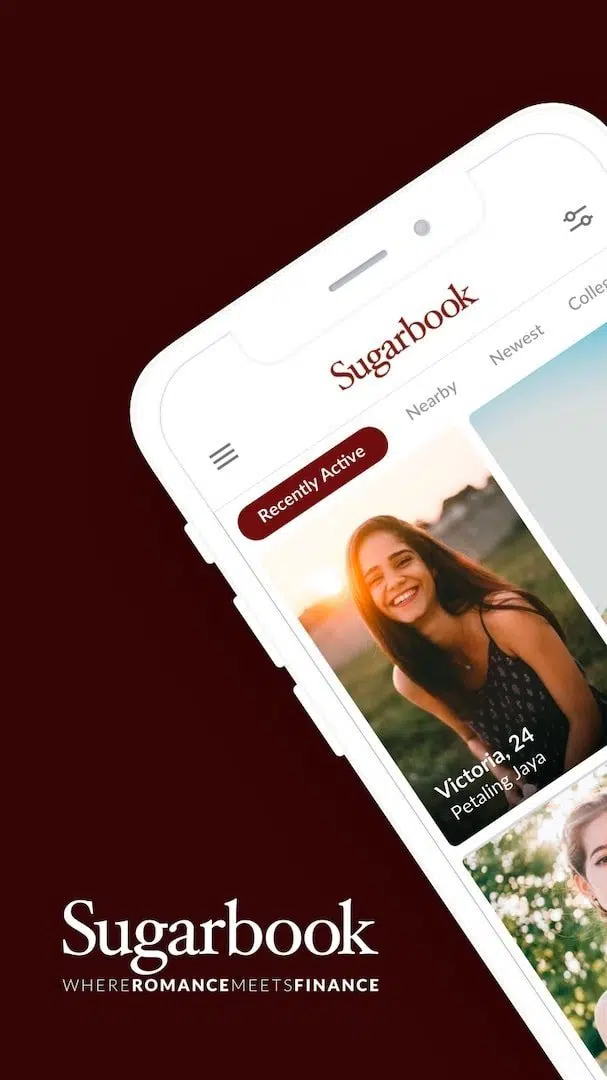 The Malaysian sugar dating app entered the Thai market in 2019 after a lot of success in other countries in the region (Singapore, Malaysia, Indonesia…).
And it said that since the beginning of the pandemic, its number of users has exploded.
Including in Thailand.
Plus, right now they offer a free Premium account to users in Thailand worth 2,000 THB.
ThaiFlirting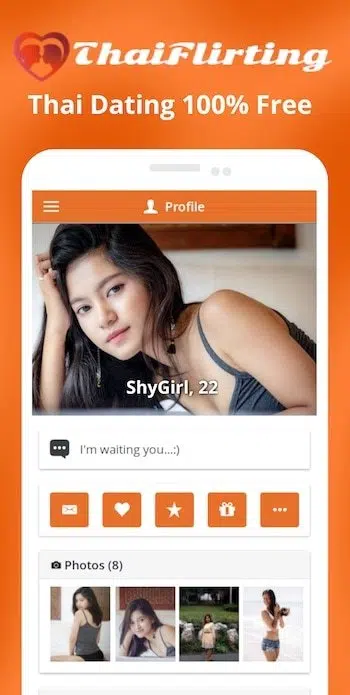 If you're looking for a Thai dating app that is 100% free, then your only option is Thaiflirting.
Meet Thai girls wherever you are, without spending a dollar with this Thai dating app.
Like ThaiFriendly, it's best to use the site to sign up and search for Thai girls, then switch to the Android app to chat.
For iOS users, no worries, the website is responsive and you can easily use it in Safari.
ThaiMatch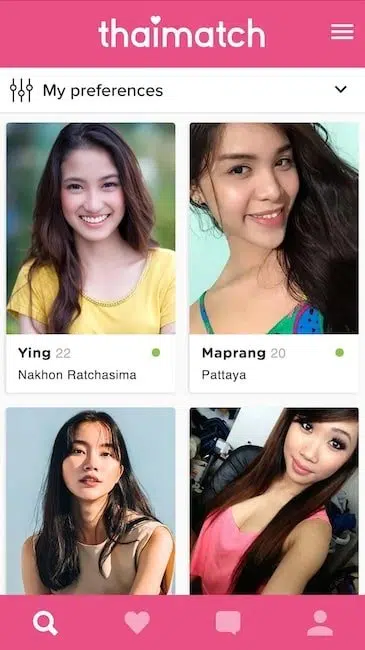 If you like Tinder, you will love ThaiMatch!
This Thai dating app has a similar design and features as the N°1 dating app in the world but focuses on Thai singles.
Even if it's not as popular as Thaifriendly yet, it's growing fast and they already count almost 500,000 users.
ThaiMatch is available on iOS and Android.
Tinder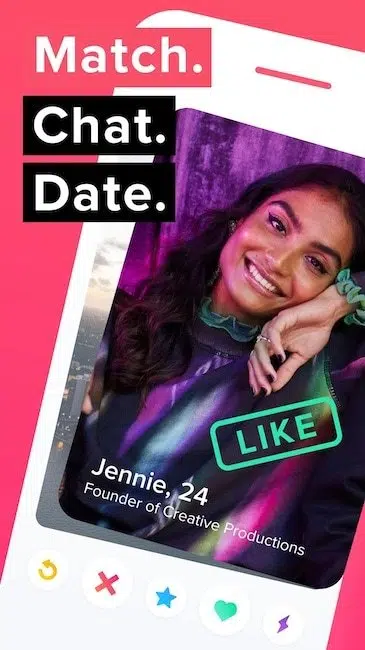 Tinder is excellent for meeting Thai girls, guys, ladyboys, and foreigners in Thailand.
It's now the N°1 dating app in the world, and in Thailand.
Yes, even Thailand couldn't resist to swipe right.
👍 Pros: it's extremely popular in Thailand too and there is a ton of singles on the app.
👎 Cons: if you're looking exclusively for Thai girls or Thai singles, it's not as good. Oh and it lists ladyboys as girls, so don't forget to read the description of the hot girls you see there to avoid surprises. On the free version, you can only see people around you, and not in a different city or country.
Bumble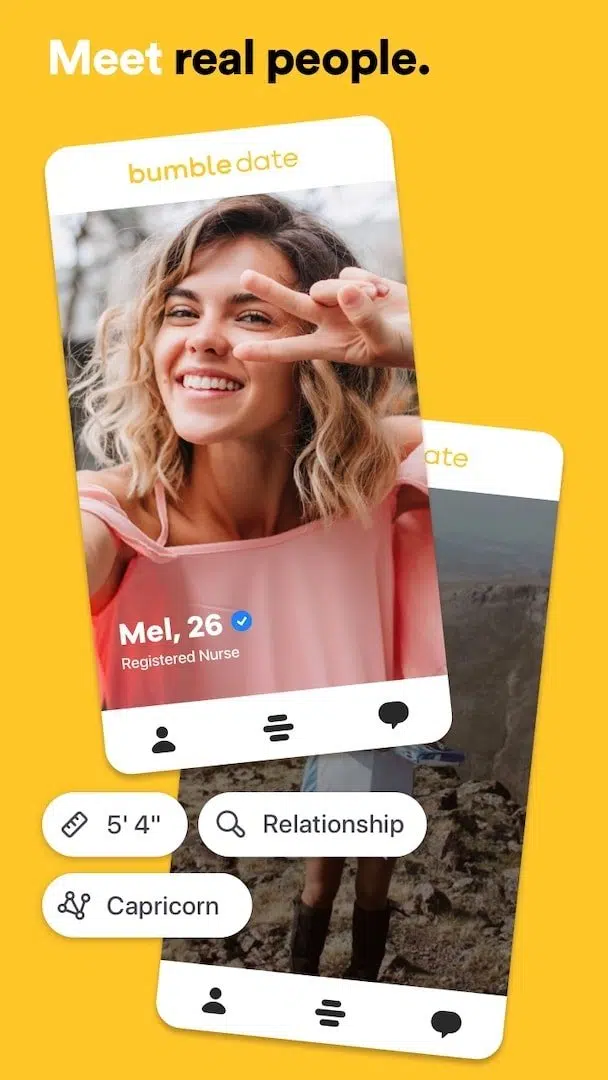 Bumble is the dating app if you don't want to make the first move.
Each time you match with a girl, she has 24 hours to send you a message.
If she doesn't send you a message, you can't chat together.
That's better than having a ton of unread messages on Tinder.
Badoo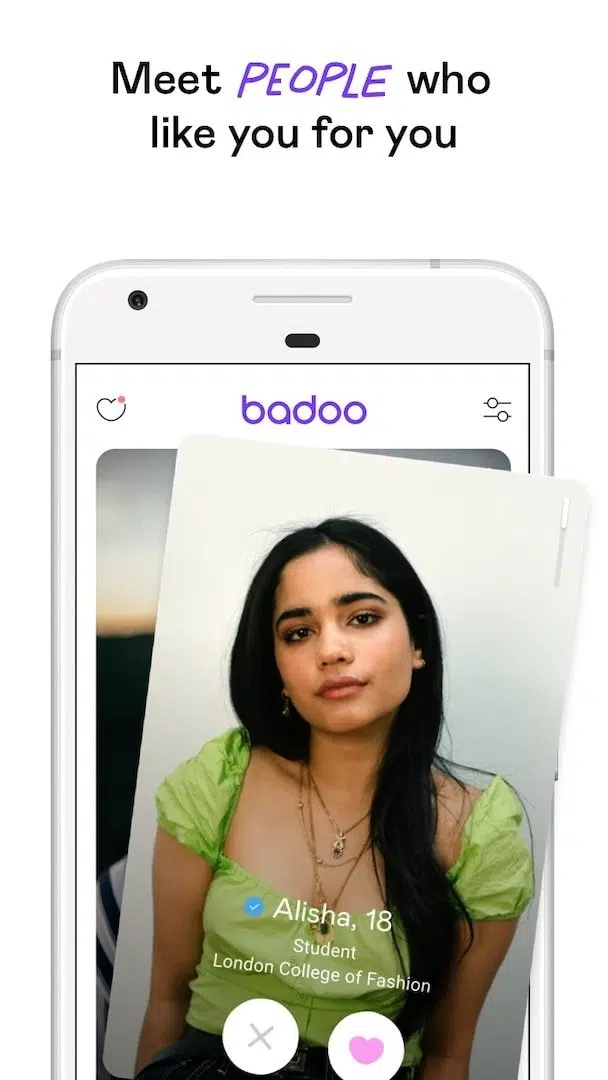 For a long time, Badoo was the N°1 dating app in Thailand, until Tinder took over.
It's still widely used in Thailand and if all the above failed, you can always have a look there.
Facebook Dating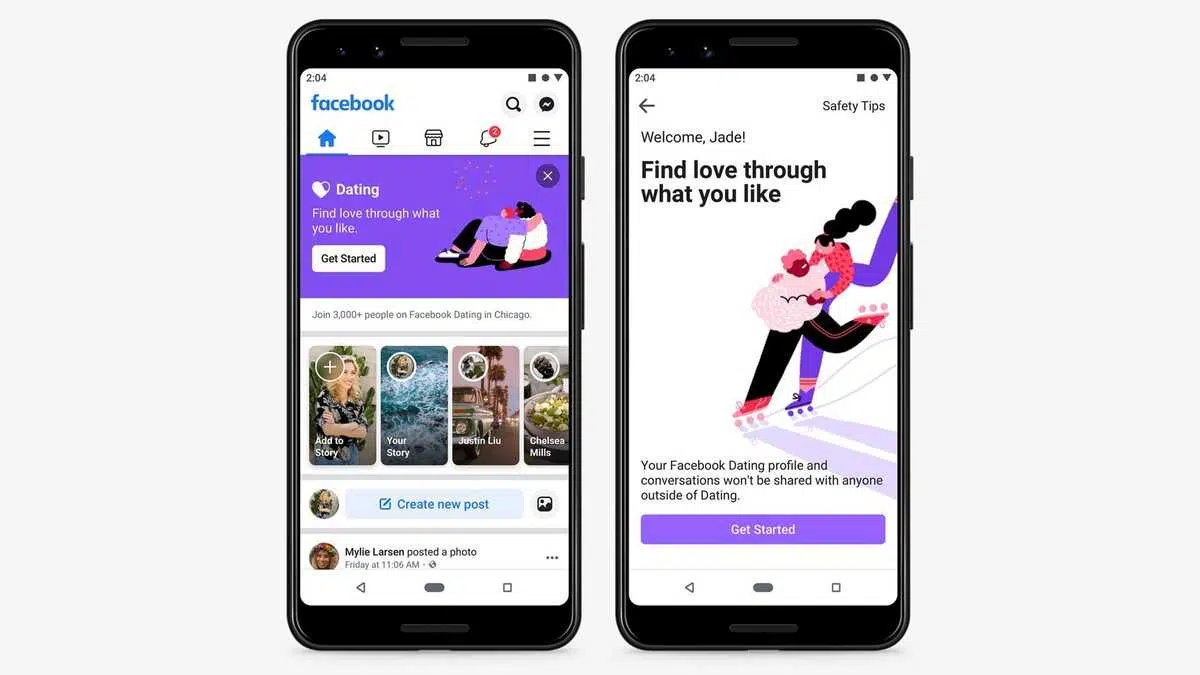 Facebook launched in 2019 and Thailand was one of the first country where it was made available.
And with the popularity of Facebook in Thailand, it could have a been a hit.
But do you know anyone using it? We don't.
Nobody from our community or our team have used it, or know someone who did.
So it's probably better to pass.
Focus on the other apps listed above.