Looking for the perfect idea for a date in Bangkok?
The city is full of romantic and exciting activities to choose from, whether you're trying to impress a new girl or spice things up with your girlfriend.
There's something for everyone.
In this article, we'll give you the top 5 ideas for a date in Bangkok to have an amazing time.
So grab your loved one and get ready for a memorable experience.
Go To A Shopping Mall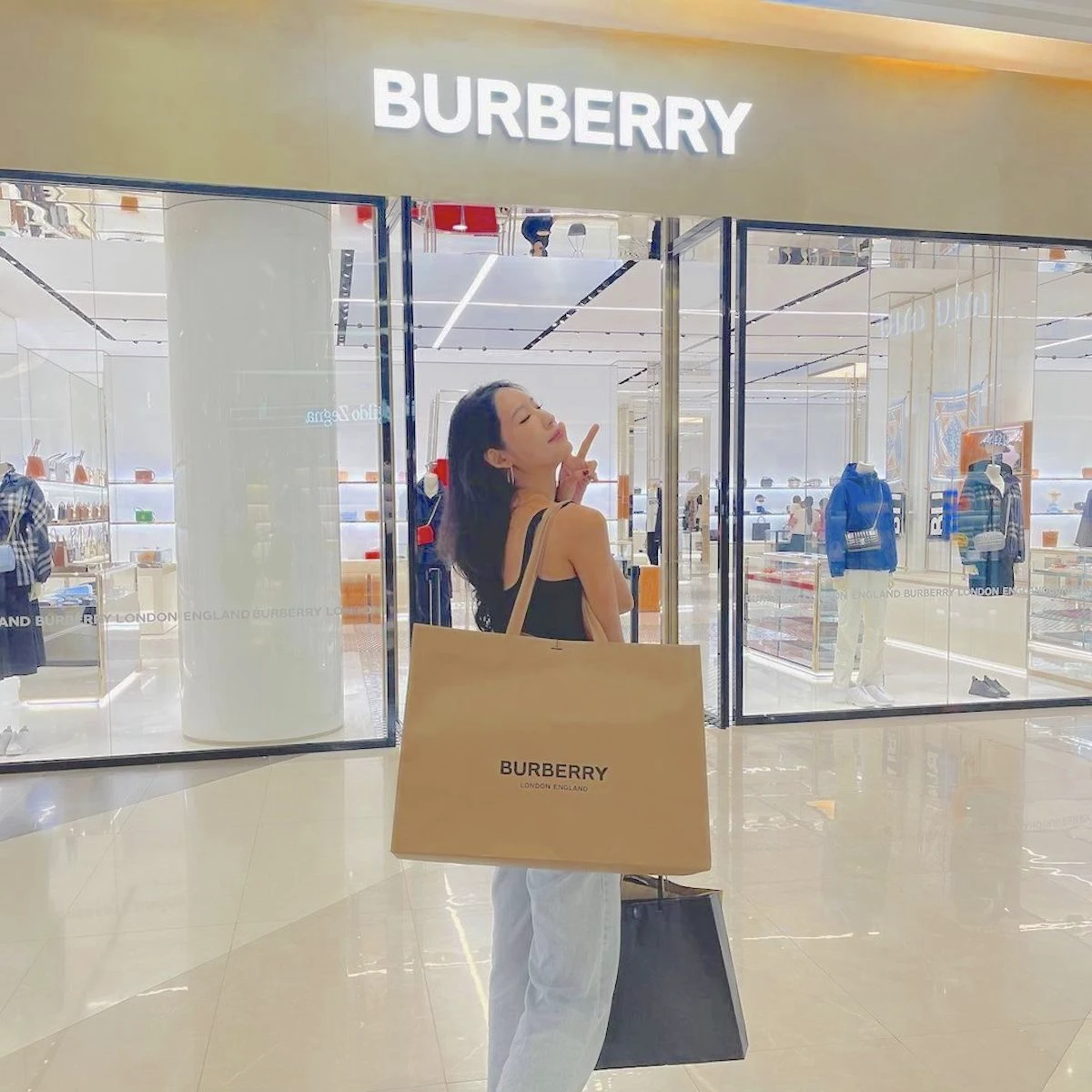 The first and easiest option, especially if you want to buy her everything she wants, is to go to a shopping mall.
It is perfect to treat your girl with all the bags, clothes, and lingerie she could dream of.
And it's going to be a pleasure for your eyes.
You can start with Siam Paragon, one of the most famous shopping malls in Bangkok.
Not only does it have all the luxury brands your date wants, but it's also super easy to access as it's located right by Siam BTS.
Another great option is IconSiam, Thailand's most luxurious shopping mall.
It is a bit harder to access, but you can take the boat from Sathorn Pier to cross the river for free and get there in only a few minutes.
It has an entire floor dedicated to Thai food from all over the country if you feel hungry during your shopping spree.
Last but not the least, Asiatique The Riverfront.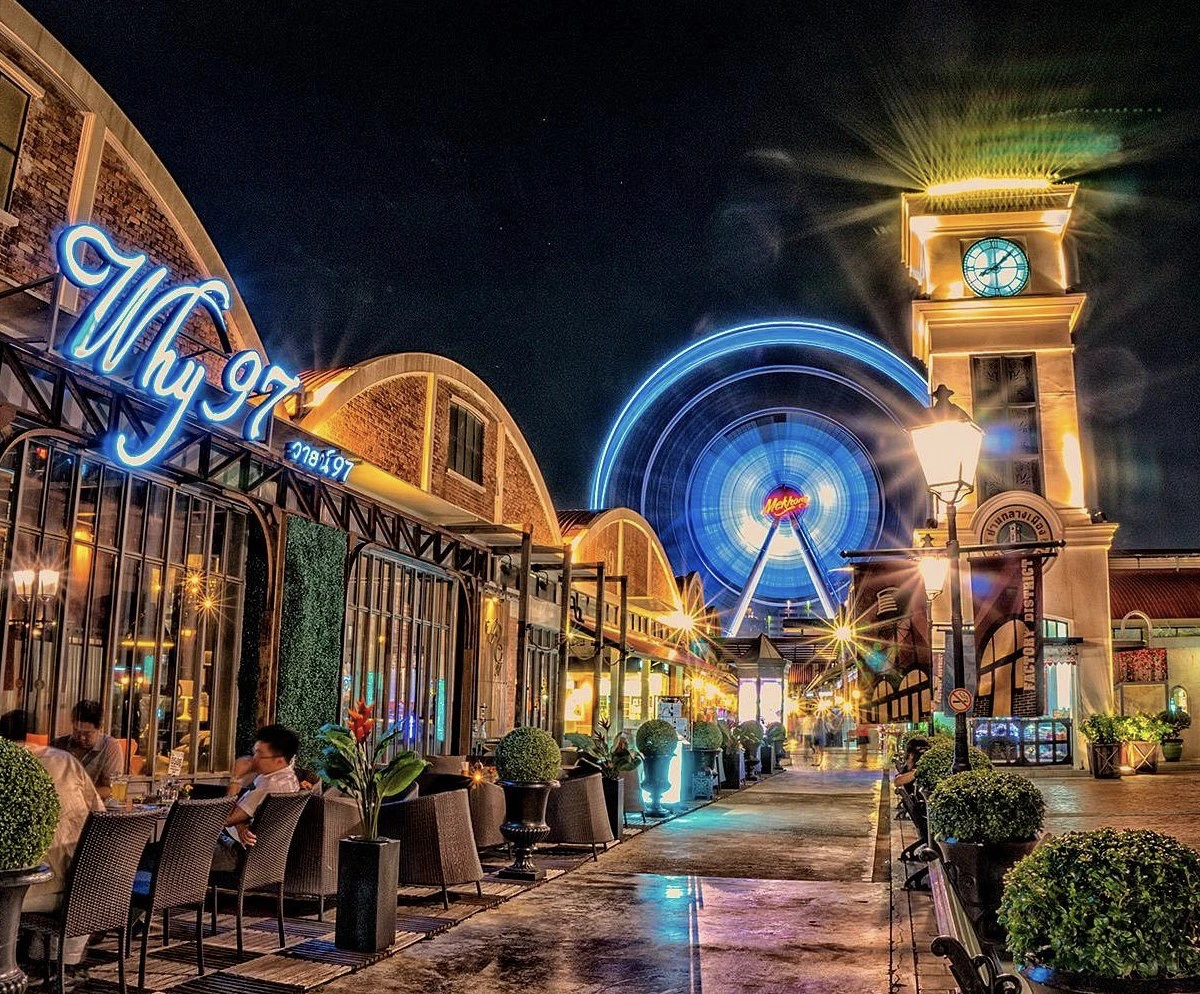 This one might not be the best for shopping as you'll mostly find souvenirs and local brands, but it's a great place to hang out and have a nice dinner.
Asiatique is famous for its restaurants and attractions.
Get on the giant ferris wheel with your Thai girlfriend to have an impressive view of the city and the river by night.
Take Her To A Nice Restaurant
Love goes through the stomach, and taking your girl to a fine-dining restaurant will surely be a fantastic experience that you can share together.
Bangkok has so many amazing restaurants, you can find all sorts of options, from delicious bistros to Michelin Star restaurants.
If you want to dine outside with an amazing view of Bangkok, Spectrum lounge and bar at Hyatt Regency Bangkok Sukhumvit is amazing.
It serves amazing European food.
For a nice dinner by the river, let's explore the seven seas on Siri Mahannop.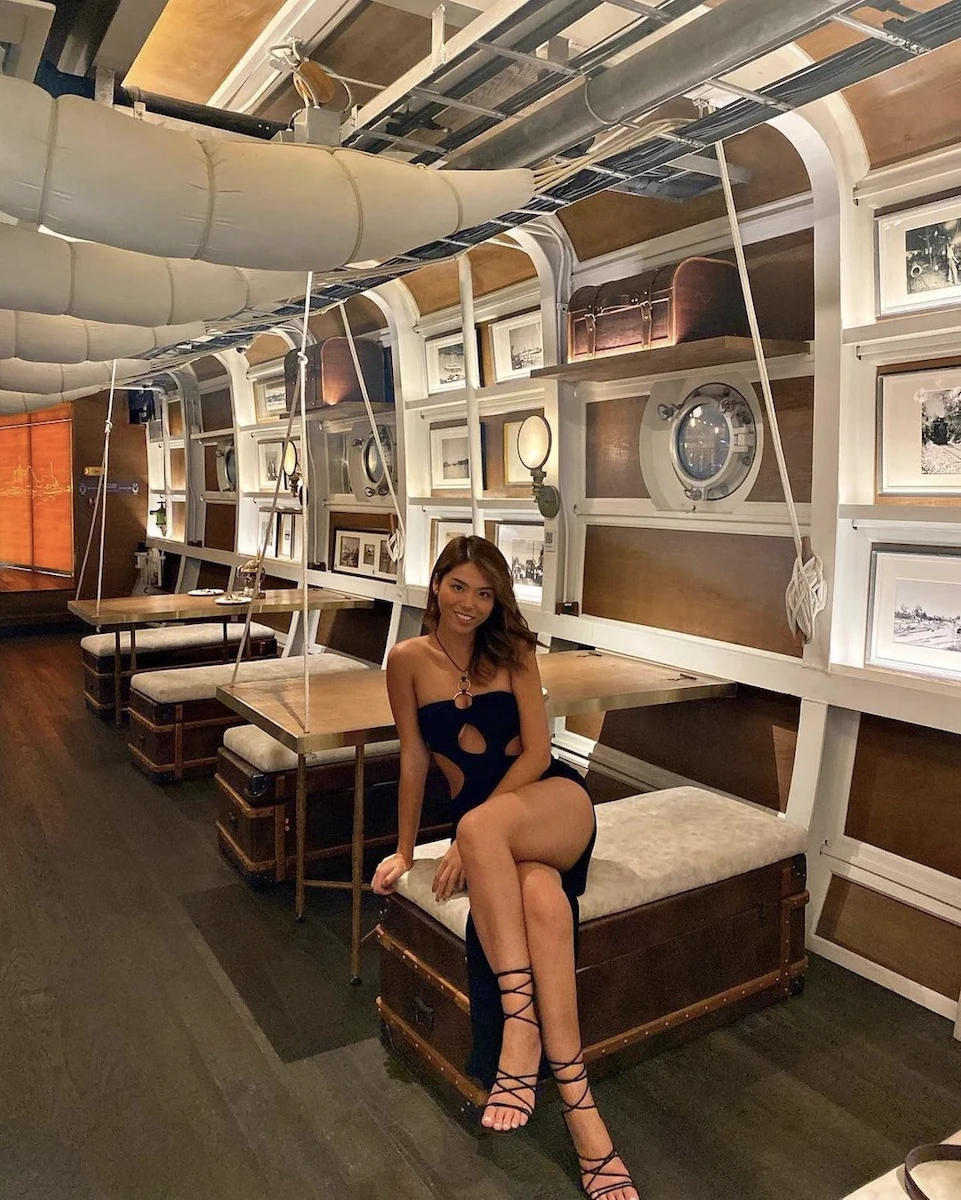 It is a vintage boat turned into a beautiful restaurant on the river.
Located in Asiatique The Riverfront, this might be one of the most unique dinner venues where you can take your date.
All these options are great but pricey, so if you're on a budget, there are always food courts.
They are a good way to enjoy a variety of cuisines without breaking the bank.
Your girl and you can choose pretty much anything you want.
It's very laid back and super affordable.
You will quickly realize that most Thai girls always prefer Thai food over any other type of cuisine.
Terminal 21 food court is a great choice, and it's easy to access as it is connected to Asok BTS station.
Grab A Drink At Cocktail Bar Or A Nightclub
What's a good date without a good drink?
Look no further than the city's top-rated cocktail bars.
Bangkok is full of intimate cocktail bars that are perfect to go on a date.
Sipping on delicious cocktails is a great way to get to know each other.
From chic rooftop bars like Pastel and Tichuca to hidden gems like Alonetogether and Q&A bar, there are cocktail bars to suit everyone.
Alonetogether is a fitting name for a romantic venue.
This speakeasy cocktail bar is perfect to get some alone time together.
Its jazzy atmosphere and cocktails that look like they come from a black and white movie won't disappoint.
Located in Sukhumvit 31, it's also super easy to find.
Q&A bar near Asoke is another option.
This one is known for revisiting classic cocktails in a very comfortable and vintage atmosphere.
Your date is gonna love it.
Try Uncommon Activities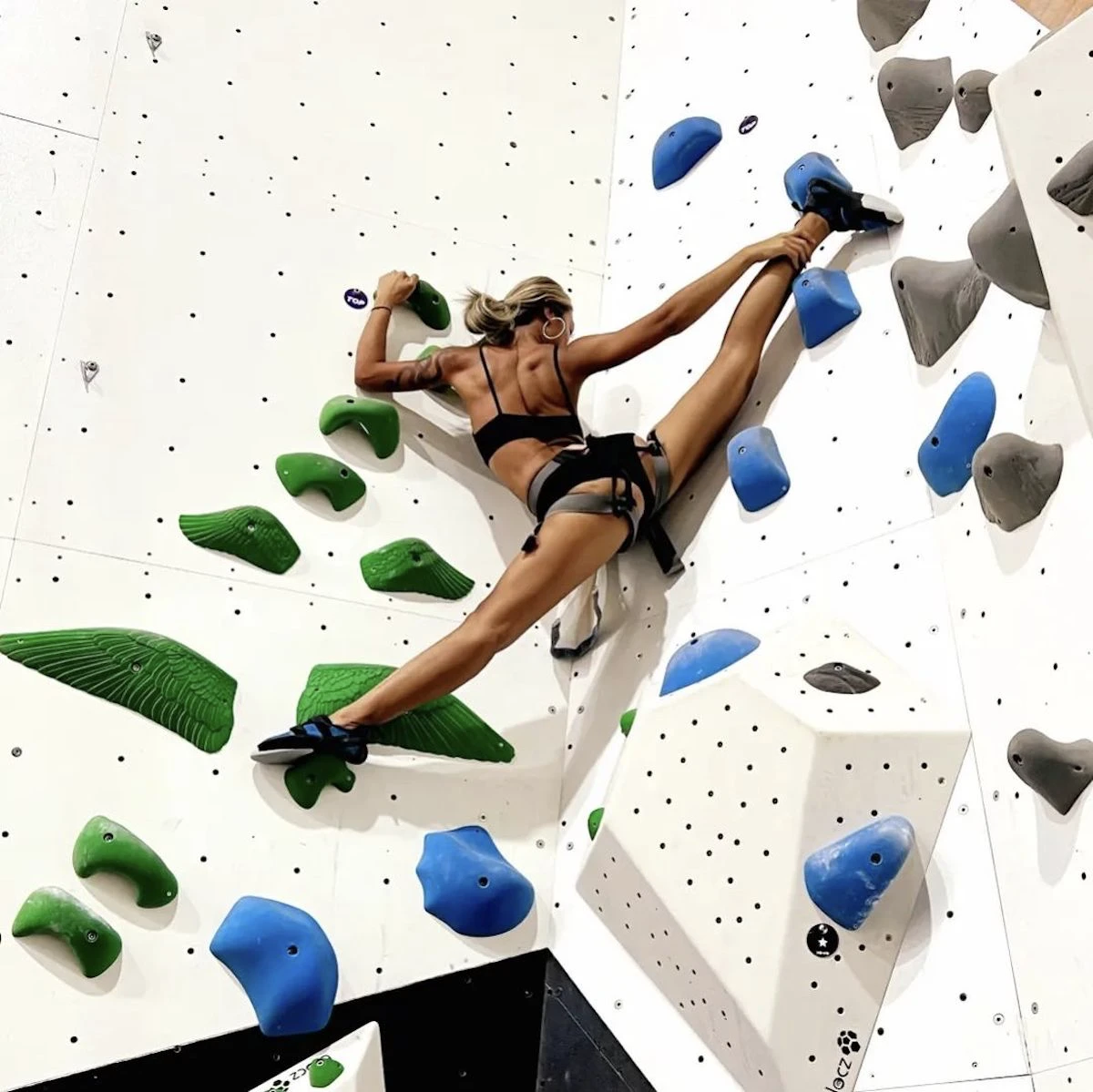 If you're afraid that other ideas are too boring and you are looking for fun date ideas, make sure to surprise your girl with some exciting activities.
You can go climbing in the center of Bangkok.
Climb Central Bangkok is spacious and perfect for beginners, ideal to take your date to new heights.
Playground climbing is recommended for people with a little experience.
So you better make sure that your date already knows how to climb.
You're warned.
If you feel a little bit less adventurous, you can also book a pool table and teach your girl a trick or two so she can improve her technique!
Have a look at Hustlers Thailand.
It is maybe the most famous and biggest place to play pool in Bangkok with 11 tables available.
You like to kick balls but want to do it outdoors?
Then you should aim for a golf practice.
This is certainly a good way to get physically close to your date while improving your skills in this gentlemen's sport.
Topgolf is a great date idea because anyone can play.
All these alternative ideas are certainly fun and will leave her with a good memory of this date.
Stay At A Love Hotel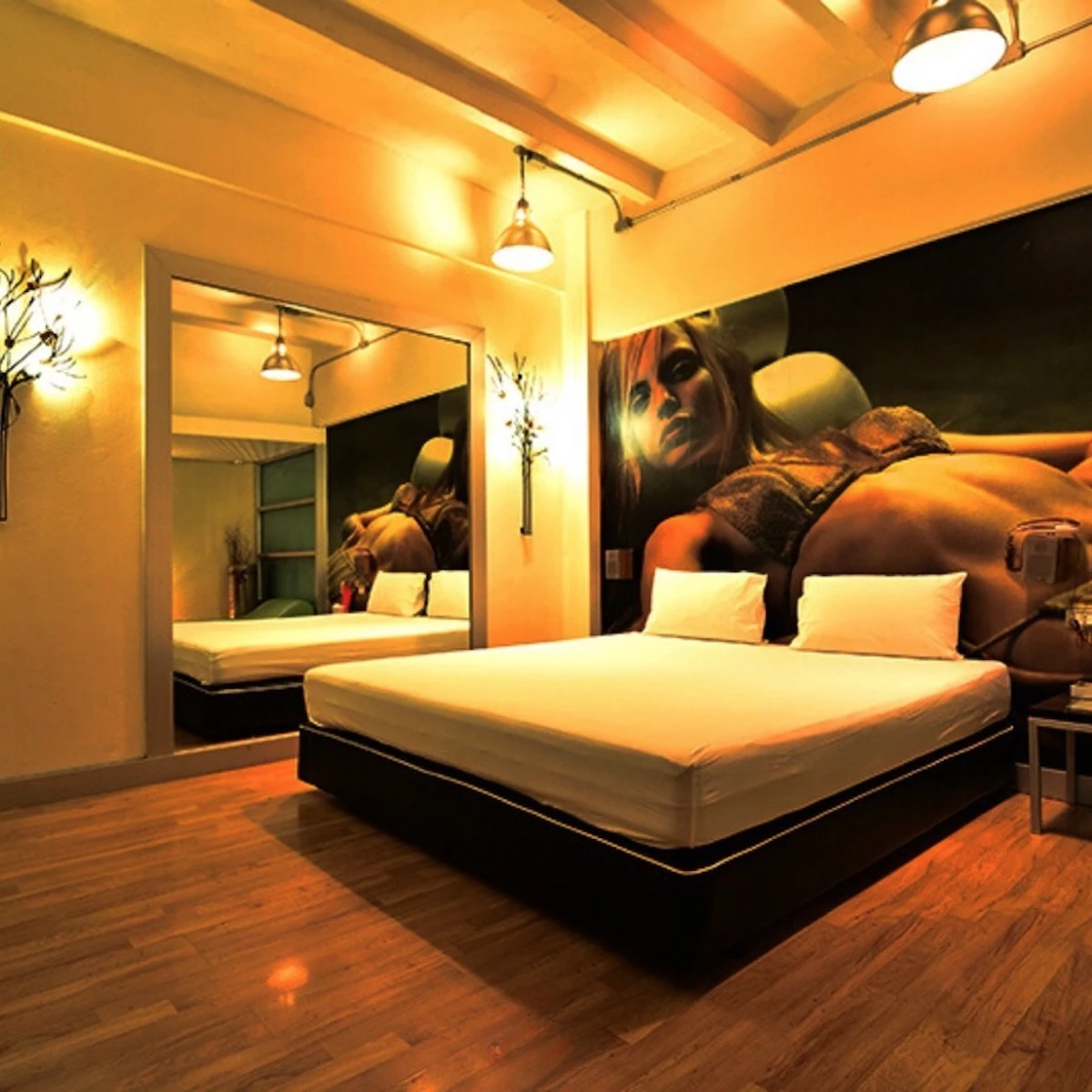 You want to end your date the best way possible and spend an explosive night with your Thai girl?
A themed love hotel is a fun way to make that moment even greater.
You know what to do here.
A great hotel with a very explicit name is X-IT Resort.
This very intimate hotel offers private pool villas right in the heart of the city.
Is there anything else to add?
For something more original, Jasmine Inn And Fantasy resort is for those who like funny-themed rooms.
In this hotel, you can stay in a Chinese palace or a spaceship, among many other options.
Surely a place to take your Thai date again and again to try them all!
FAQ
What Is The Best Place To Take A Girl On A Date In Bangkok?
The best place to take a girl on a date in Bangkok is Alonetogether.
It's a perfect spot for a romantic and intimate atmosphere.

What Is The Best Restaurant To Take A Girl On A Date In Bangkok?
The best restaurant to take a girl on a date in Bangkok is Siri Mahannop.

There are plenty of other ideas and places to take a girl on a date in Bangkok.
But if you don't have a girl yet, don't worry, we got you covered!
Bangkok is a city where it is very easy to meet single girls.
Just download a Thai dating app and start matching right away.
We recommend Thai Friendly because there are over 1 million Thai girls using it.
And most of them are in Bangkok.