The team has spent a lot of time in gogo bars, especially in Bangkok.
And from the dozens of gogo bars you're going to find in the different red-light districts, there are only a handful that deserve your hard-earned money.
So from our experience, and way too many drinks, let us show you the way to the gogo bars in Bangkok that have the hottest girls.
Billboard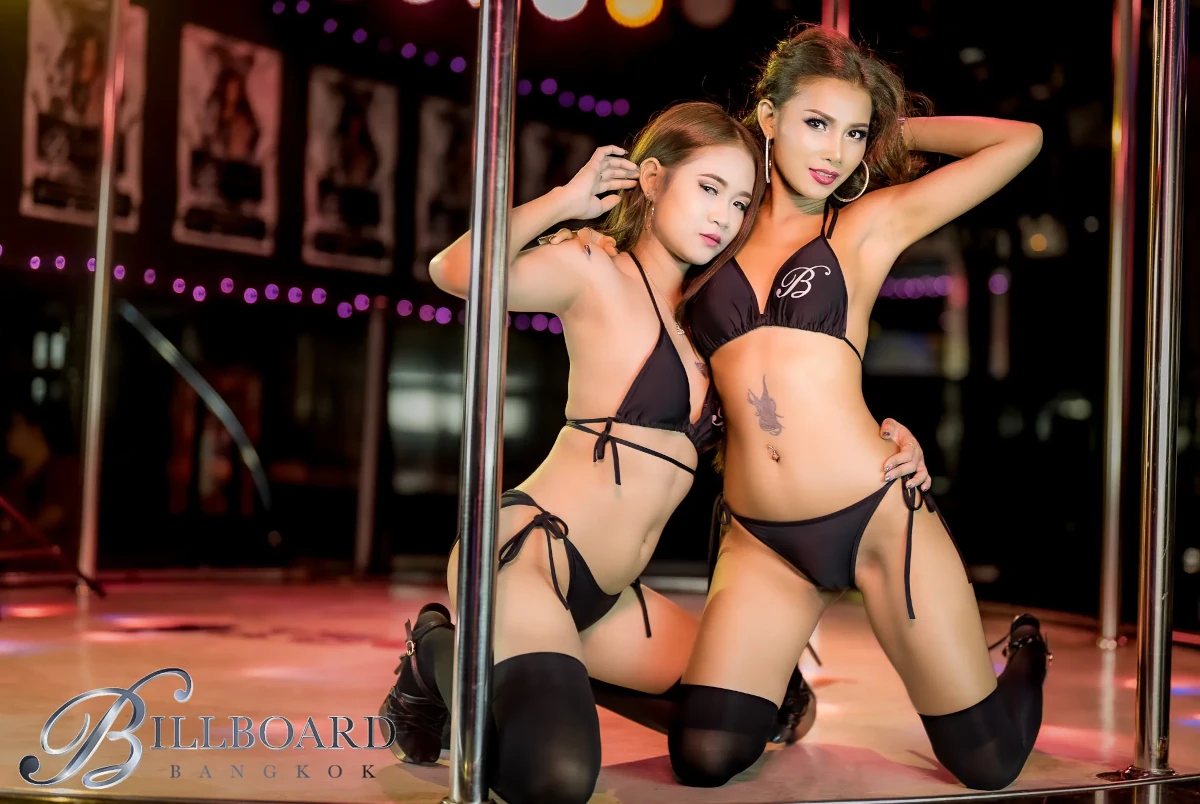 Where: Nana Plaza, top floor
Number of girls: 100+
Specialty: topless shower show and foam hot tub rubbing
The best gogo bar in Bangkok is Billboard!
No other gogo comes close.
It's without hesitation where you want to go for an unforgettable experience.
Billboard gogo bar is located in the heart of Bangkok on the 5th floor of Nana Plaza.
The adult entertainment plaza is home to this massive gogo bar where you can find 100+ gogo girls on busy nights.
When you enter, turn left and take a seat next to the turning stage where you have 10 to 15 girls at a time.
Or turn right to sit next to the hot tub where the girls are topless rubbing each other with foam.
This is a must-visit when you're in Bangkok!
Spanky's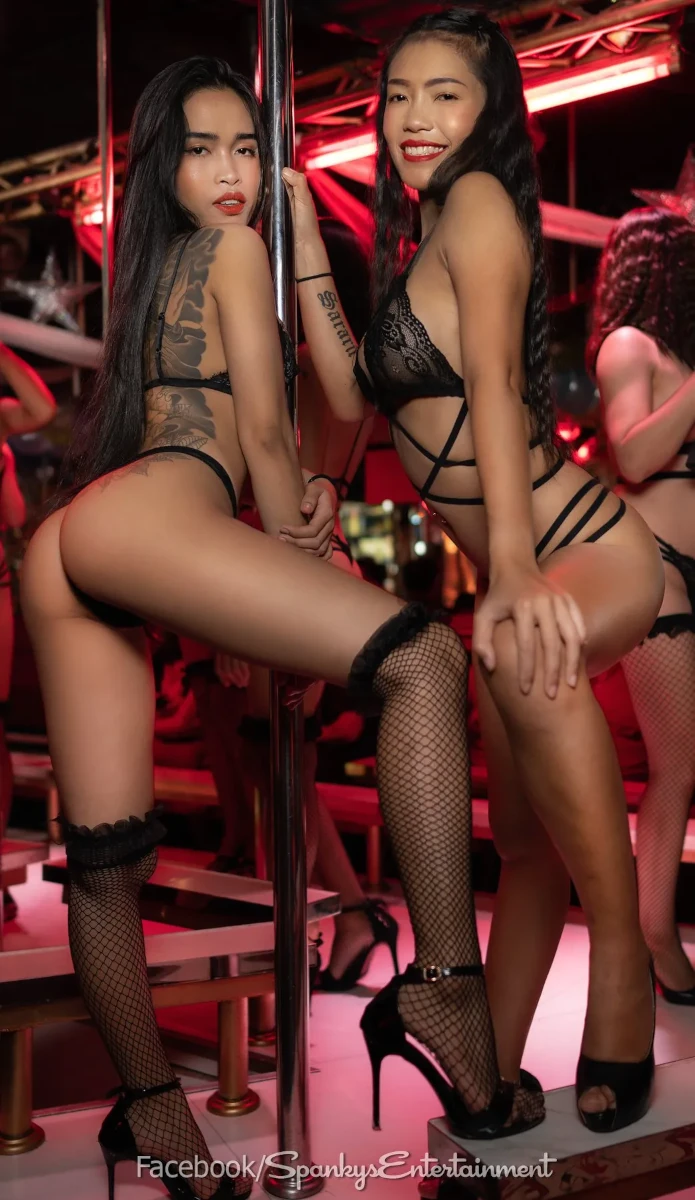 Where: Nana Plaza, middle floor
Number of girls: 20+
Specialty: erotic shows
Spanky's is mostly known for its erotic shows and incredible ambiance, but they also have some of the hottest Thai babes you're gonna find in Nana Plaza.
And the girls at Spanky's are not only hot, they're also fun to watch and drink with.
The gogo bar is relatively small, so it's probably not where you're going to stay all night, but it's a great place to catch a beautiful gogo girl for a short time, or more.
Badabing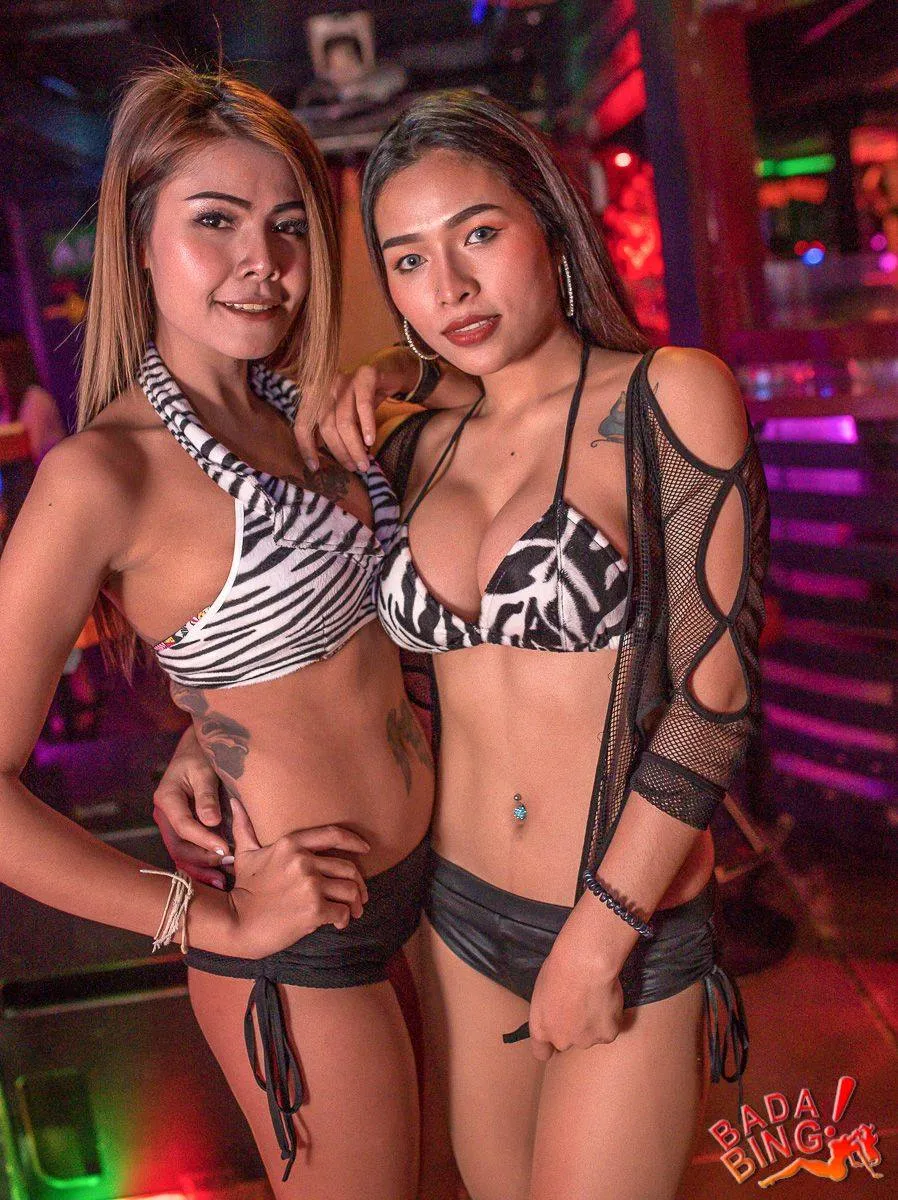 Where: Patpong 2
Number of girls: 30+
Specialty: wild girls
Badabing is the last exciting gogo bar in Patpong.
And they managed to do that by attracting the hottest and wildest Thai girls.
Even if there are not a lot of girls compared to other gogo bars, they have so much energy and are so fun to party with that it feels like they are double the number.
Sit next to the stage, and get your 20 THB notes ready.
Baccara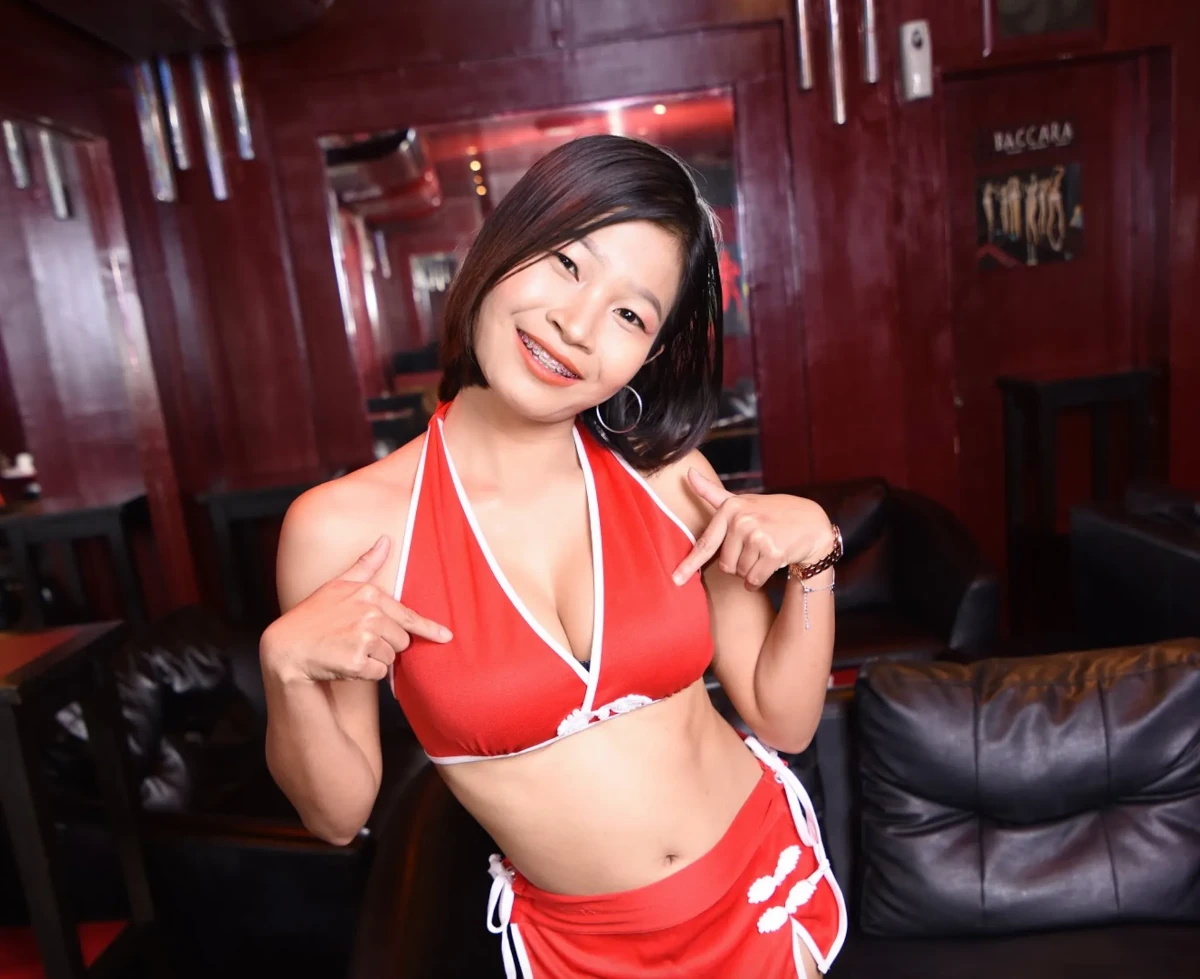 Where: Soi Cowboy
Number of girls: 100+
Specialty: transparent ceiling, naked shows
Baccara is the most iconic gogo bar in Soi Cowboy.
The bar has 3 floors, and between the 1st and the 2nd floor, and the 2nd and the 3rd floor, the floor where the girls dance is transparent.
And they don't wear panties!
You get the idea.
On top of that, the bar has some gorgeous girls that will capture your heart as soon as you walk in.
You have to give it a try.
Shark
Where: Soi Cowboy
Number of girls: 50+
Specialty: inked girls
Right new to Baccara is Shark.
The team at Shark is a lot smaller than its neighbor, but the girls are cute there.
And naughty.
Just how we like them.
Plus, Shark has a lot of inked girls.
If you like hot Thai girls with tattoos, you want to go have a drink at Shark.
Where To Meet The Hottest Girls in Bangkok
We listed for you the best places to meet hot girls in Bangkok.
Just follow our guide.