There's no better place in the world to be single than Bangkok.
Bangkok has the most beautiful girls in the world and a lot of them are looking for their next date.
Is it going to be you?
It's not hard to find hot single Thai girls anywhere in the city, and more than you can handle.
You're going to feel like a kid in a candy store here.
But if we had to pick just a few places to guide a friend coming to Thailand for the first time, these are the 7 places we would recommend to meet Thai girls in Bangkok.
Dating Apps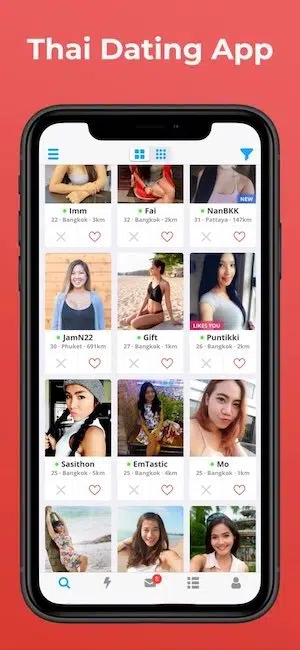 No matter if you're in Bangkok, or anywhere else in Thailand, Thai dating apps are always the best way to find single Thai girls.
Try Thaifriendly for casual dates, or ThaiCupid for serious relationships.
And if you're looking for a young and attractive Thai girl and you have the money to take care of her, go straight to Seeking.
Now that you have an app, get a few matches and invite them on a date.
Here are the best places we recommend for a date in Bangkok.
Sing Sing Theater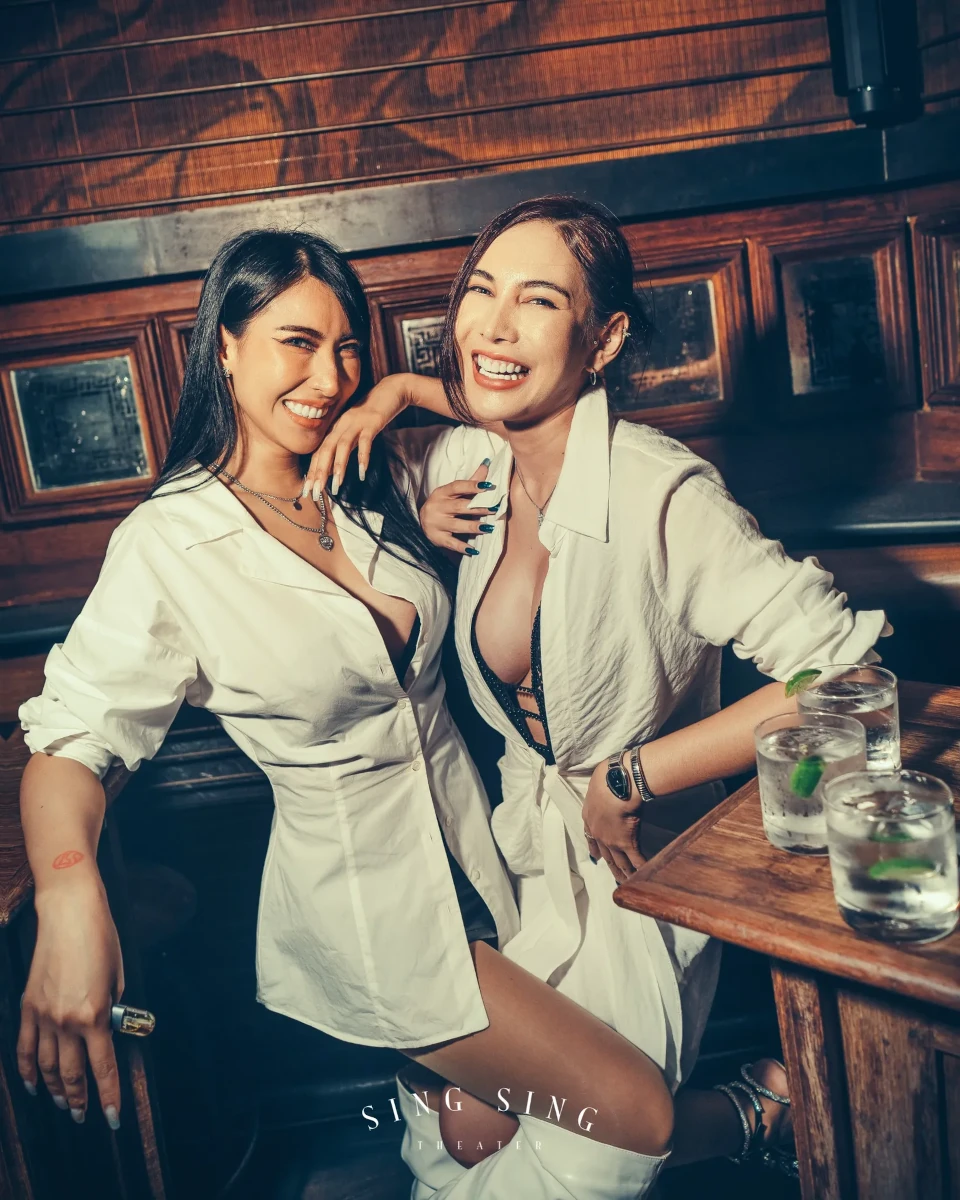 Everyone in Bangkok knows that the hottest Thai girls party at Sing Sing.
There are a ton of clubs in Bangkok, and most of them have hundreds of single Thai girls almost every single night, but Sing Sing has the most beautiful.
Most of them are "Hi-So", which means they come from wealthy families and are hard to talk to unless you get money too.
So bring your A-game.
Either book a table upstairs and invite the girls to join you for a drink, or get a standing table downstairs and head to the dancefloor to start the conversation.
Sukhumvit Soi 11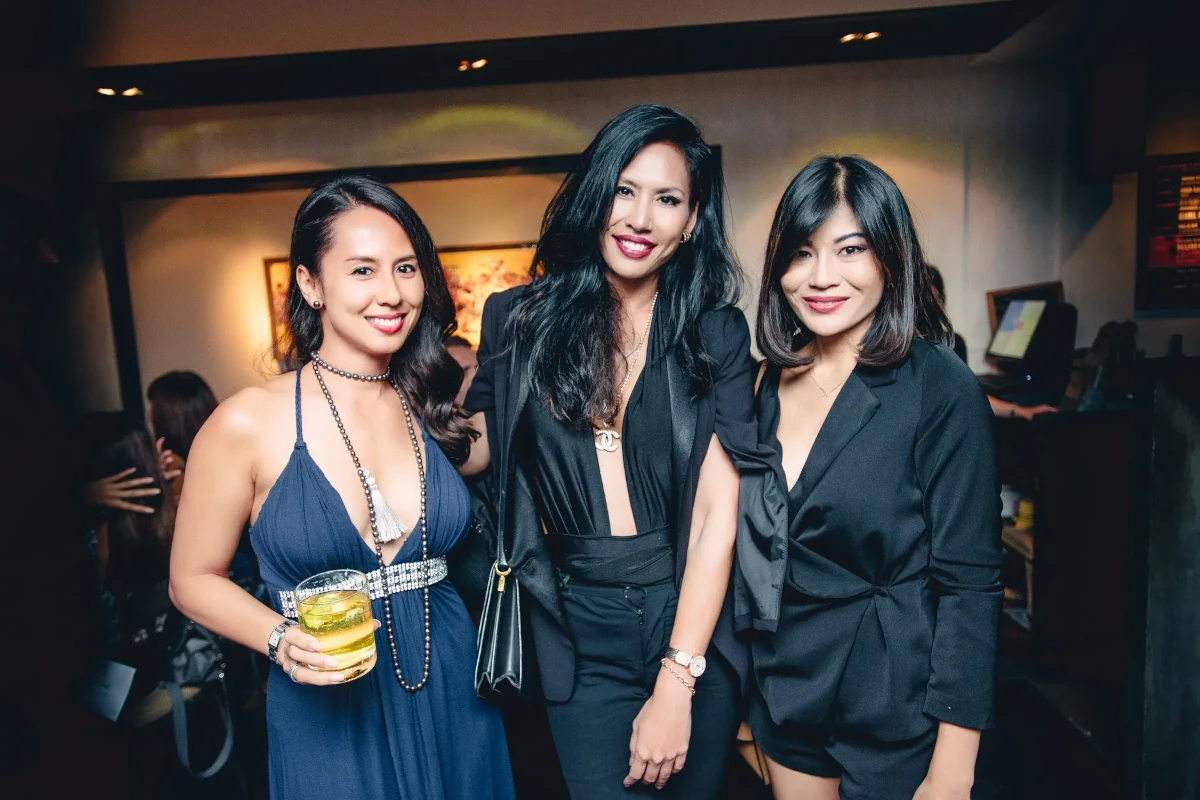 This particular Soi (street) in Sukhumvit is known as one of the hubs for expats and foreigners visiting the city.
Thai girls know that, and the best venues in the Soi are full of pretty Thai girls who speak good English and are into foreigners.
A lot of the girls you'll meet there are working girls, and everyone knows there are a lot of them in the area.
So don't be afraid to ask if you have a doubt.
But don't assume all of them are like that.
Soi 11 also has a ton of normal girls there too that are just looking for a good time and are not after your money.
The best venues to meet girls in the Sukhumvit soi 11 are Pastel rooftop bar, Oskar Bistro, Levels, Havana Social, and Sugar Club.
W Bangkok Pool Party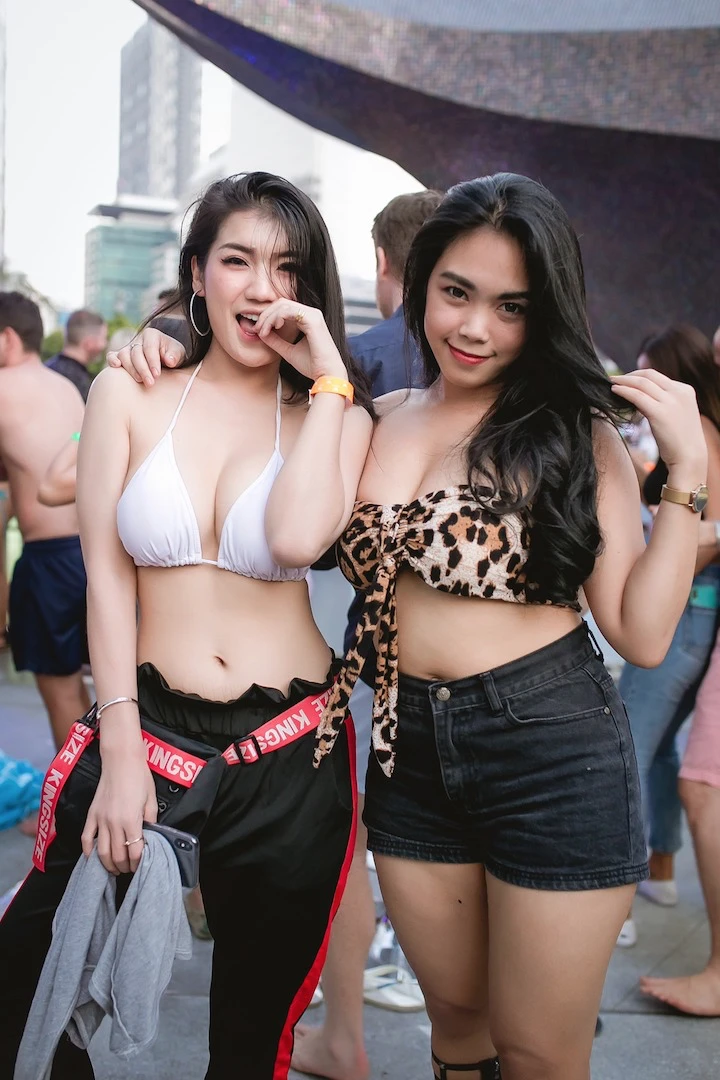 You need to go to at least one pool party while you're in Bangkok.
Not only is it one of the wildest parties you can attend while in Bangkok, but they also have the hottest Thai bikini girls you'll ever see.
From the few monthly recurring pool parties in Bangkok, W District is the one with the most beautiful girls at the moment.
W District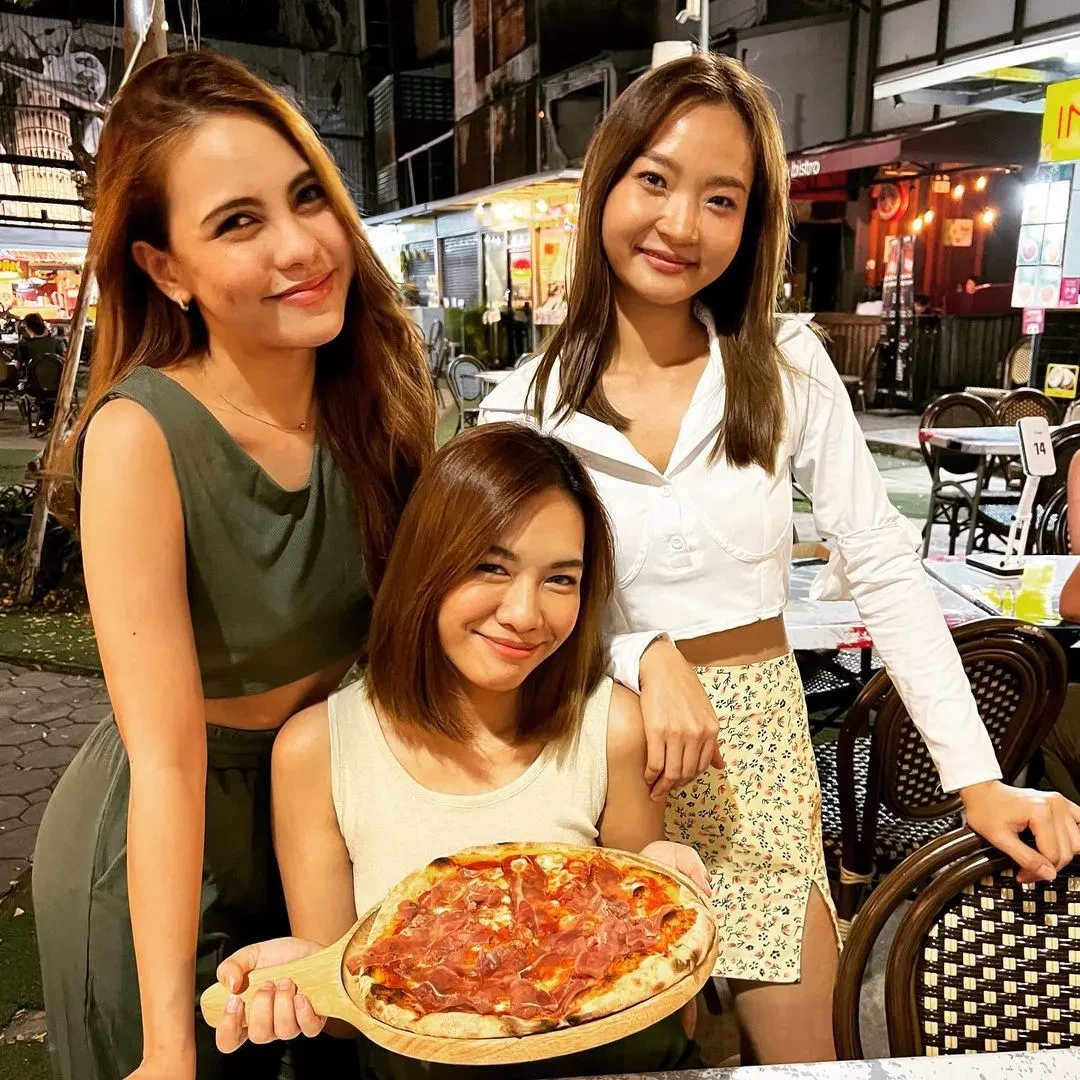 W District is a popular outdoor food court near Phrakanong BTS station.
It's always packed with expats and tends to attract Thai girls who like foreigners.
They either go there with their girlfriends to meet guys or because they used to come here with their foreign boyfriends.
How to start the conversation there?
It's super simple.
Get a beer tower, find a nice group of ladies, and invite them to share it with you.
Khao San Road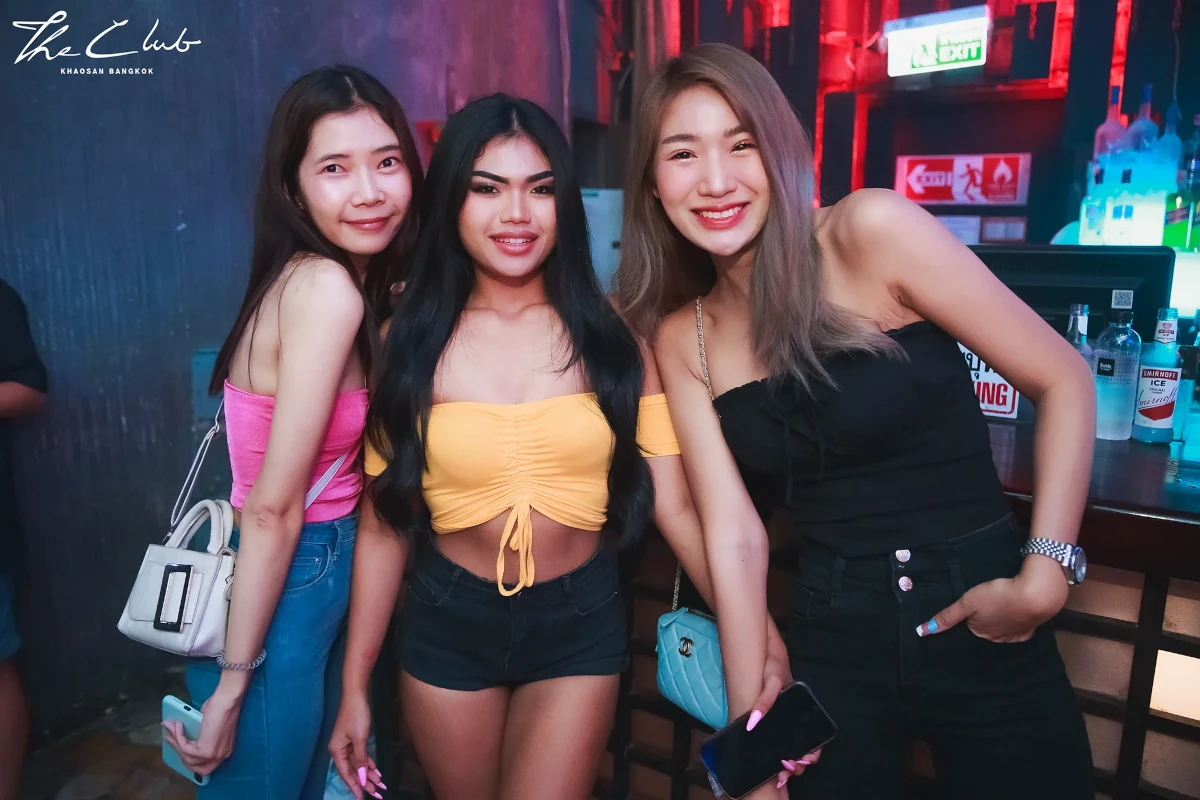 Khao San Road is another fantastic spot to meet Thai girls.
A lot of young Thai girls go there to get drunk on cheap buckets and practice their English with drunk backpackers.
It's a fun place to party, and definitely a great one to pick up Thai girls.
Buy a bucket, some shots, and get the conversation going.
You'll be surprised at how friendly and fun they are!
The PIMP Bangkok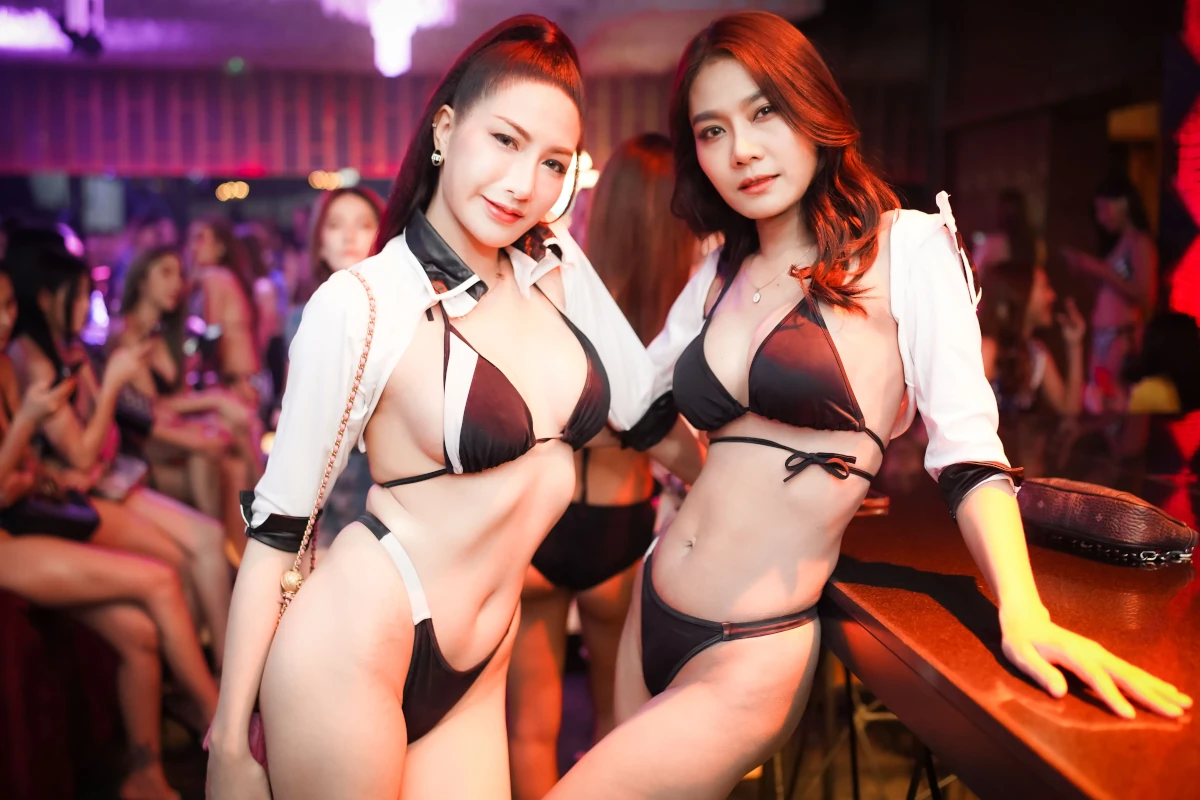 If you want the guarantee to have young, sexy, and single Thai girls at your table, head to The PIMP.
This high-end club is a Thai gentlemen's club and the one with the wildest girls.
Let's be clear, all the Thai girls there are working, so, of course, they'll be happy to party with you.
But if you don't mind paying for some company, this is the place to visit.
Go over there early (before 10 PM) and you'll have hundreds of sexy Thai girls ready for some fun.
What Is Your Favorite Place To Meet Thai Girls in Bangkok?
That's only a few examples, but there is an endless list of options, depending on the type of girls you like, and whether you're willing to pay (for drinks or for the night) or not.
Got a place you want to recommend?
Share with us in the comments what is your favorite spot to pick up Thai girls in Bangkok.