ThaiFriendly Review
Thaifriendly is the N°1 Thai dating site in the world!
With over 1.5 million members and counting, it's still to this day the best online dating site to meet single Thai girls and ladyboys.
And not only Thai singles in Thailand, but all over the world.
The app has its pros and cons of course, but with so many users and features, it's a must have.
And if you're not convinced yet, don't take our word for it, try it for free :
That being said, if you're here to learn more about Thaifriendly before creating an account, here's our review of this Thai dating site.
In case you've never heard about it before, here are a few things to know before signing up.
Why Choose ThaiFriendly?
When you're looking for Thai dating sites and apps online, ThaiFriendly is always the first name to pop up.
But why? The website doesn't look so good, it doesn't have revolutionary features, it's not the best dating app ever created.
So why then?
Because, it works.
With well over 1.5 million members and a site and an app really easy to use, it gets the job done.
And if it can make it easier for you to meet Thai girls and ladyboys, that's a good enough reason to use it.
But in a nutshell, here's what you should know about ThaiFriendly :
👍 Pros
Over 1.5 million users
Free to use
Separate girls and ladyboys
Advanced search (search for girls by city, area, education, height, weight, age…)
Fast chat

Message autopilot feature

Great app on iOS and Android
2 weeks free refund on premium membership
Premium is cheap with a yearly subscription (only $9.99 per month)
👎 Cons
Only 1 message every 10 minutes on the free version
1 month subscription is pretty expensive ($25 / month)
How To Sign Up On ThaiFriendly?
There's two ways you can sign up on Thaifriendly.
You can connect your Facebook account, or use your phone number.
Regardless of the option you choose, signing up only take a few minutes and the process is pretty straight forward.
Once you've signed up, click on your profile and add a few photos there.
Profiles without photos received almost no messages.
And if you want to avoid being messaged by the whole platform, the more information you add about who you are and what you're looking for, the less random spam messages you will receive.
Nobody want to have his inbox filled with messages saying only "hi".
So grab a drink, and take a few minutes to complete your profile.
How To Find A Date On ThaiFriendly?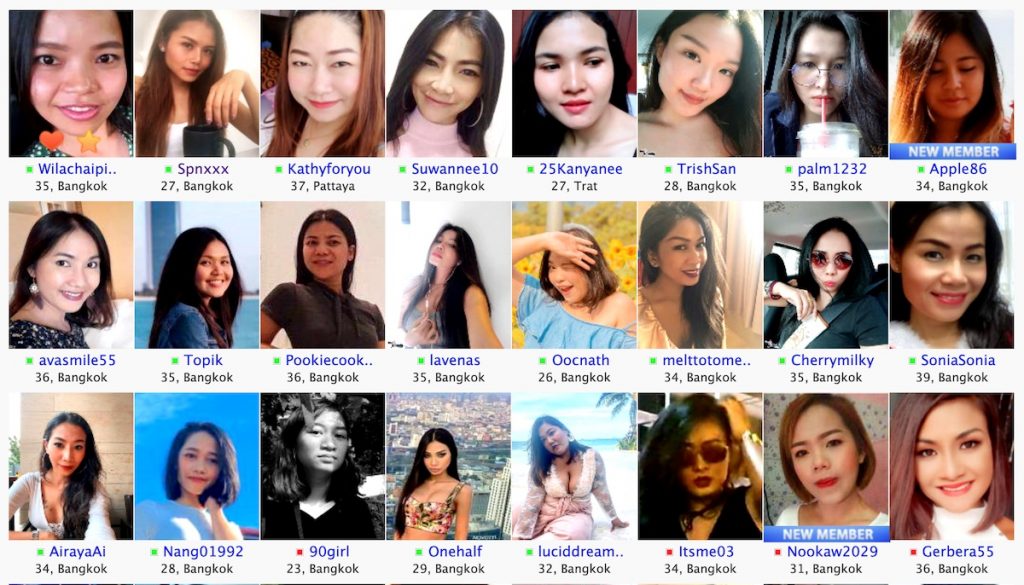 Now that you're setup, time to get to the fun part : finding dates.
There are 2 ways you can explore ThaiFriendly user base. Browse through all the profiles or use their feature called "Play".
Browse Profiles
The good thing about ThaiFriendly is the level of details on each profile.
Unlike a few Thai dating apps that only show the name, the age, and a short description, ThaiFriendly goes a step further without being too overwhelming.
Most profiles include :
Age
Gender
What they're looking for (guys, girls, or ladyboys)
The age range they like
Location (country, city, and area)
Last time they were active
Height
Weight
Education
Income
Religion
If they have or want children
Here's an example of what it looks like:
ThaiFriendly is awesome because there's a ton of Thai singles using it.
But with so many people on the app, it's recommended to start your search with filters or you will spend hours scrolling to find girls you like.
This level of detail might not be necessary if you're looking for a hookup, but it's great for those who have specific expectations. Like people who want to find a girlfriend (or even a wife), and those who travel.
Yes, because with Thaifriendly you can narrow down the profiles per city and per area.
That make it super effective to find a date wherever you're heading next.
Now if you don't care about all these details and you just want to find Thai girls around you, Thaifriendly has a feature called "Play" that is similar to what Tinder and other popular dating apps have.
The only difference is that instead of swiping left or right on the girls they show you, you click on "Hide", "Like", or you can send messages directly.
And the cool thing here is you can message girls that didn't "match" with you.
Another great feature of Thaifriendly is the possibility to save profiles as favorite.
That's a good way to show girls you like them and to save their profile to message them later.
You can also see who added you in their favorite, but you need a premium account to see who saved your profile (more on that later).
Last thing which is pretty useful is the possibility to add private notes on profiles.
Those notes can prove to be really useful when you start to message a lot girls.
Sending Messages
Once you found girls you like, it's time to start sending messages.
We will all agree that you need to be a bit more creative that "hey, how you doing?" or "hi, I like your photos".
We're not dating experts so we leave that to the fans of The Game, but be original and stand out.
Again, keep in mind there's a lot of people on ThaiFriendly, and you can image that the most beautiful and sexy girls get a ton of messages.
The only downside of ThaiFriendly is you can only send 1 message every 10 minutes on the free version.
So you better switch to a premium account, or ask her Line ID or Facebook to take the conversation elsewhere.
Now if your goal is to get as many date as possible on the app, there's a feature called "message autopilot" that you will find useful.
This feature allows you to send the same message to up to 250 girls at the same time, in a city and within an age range you choose.
Does it work?
Yes. We've got friends that make a killing with it.
It will cost you a bit, but if you want to see the full potential of the site and land a ton of dates, you're served.
Chat
Now that you've established contact with the first message, it's time to chat.
Chatting on Thaifriendly is super easy and fast.
Even though the website looks old, it actually works really well.
But if you ask us, the best way to chat on Thaifriendly is to use the app.
ThaiFriendly App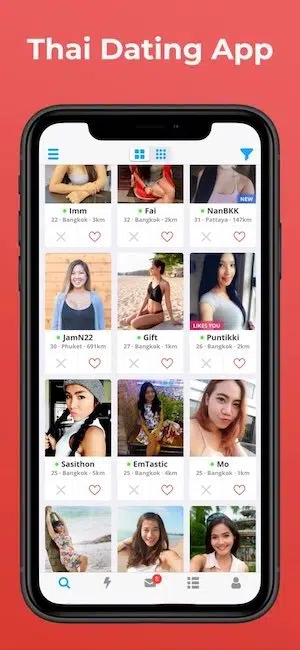 Thaifriendly app is available on both iOS and Android.
Even if the website is better to create your account, set up your profile, and find the right girls with the advanced search filters, the app is better when you want to chat or use the Play feature.
On the plus side, the app look way better than the website.
It's more modern, pretty fast, and it allows you to keep using Thaifriendly on the go, no matter where you are.
Oh and now they even have a dark mode (in case that's what you're into).
You can download Thaifriendly for free here:
ThaiFriendly Premium
Of course you can use Thaifriendly for free, and still manage to land dates with 1 message every 10 minutes.
But if you really want to unlock the full potential of the website, you're gonna have to upgrade to Thaifriendly Premium.
Extra Features
As you can see in the image above, Thaifriendly premium comes with a bunch of extra features that will help you find the one.
Or at least meet more Thai girls.
And isn't that the secret to finding the right one. Quantity?
Premium extra features include :
Unlimited messages : now you can send as many messages as you want.
Advanced search : really powerful if you like a specific type of girls.
More visibility : your profile get listed above free users on search results, and your messages arrive at the top of her inbox.
More information : now you can see who's stalking you, and who saved your profile but haven't sent a message yet.
Price
Thaifriendly premium cost:
$24.95 for 1 month
$49.95 for 3 months (or $16.65 per month)
$69.95 for 6 months (or $11.65 per month)
$119.95 for 1 year (or $9.99 per month)
And if that's not enough to convince you, they have a 2 weeks refund policy on their premium membership.
That's why Thaifriendly is a no brainer for anyone who wants to meet Thai girls.
You can use it for free, or go premium with 0 risk.
If you're not satisfied, get your money back.
Contact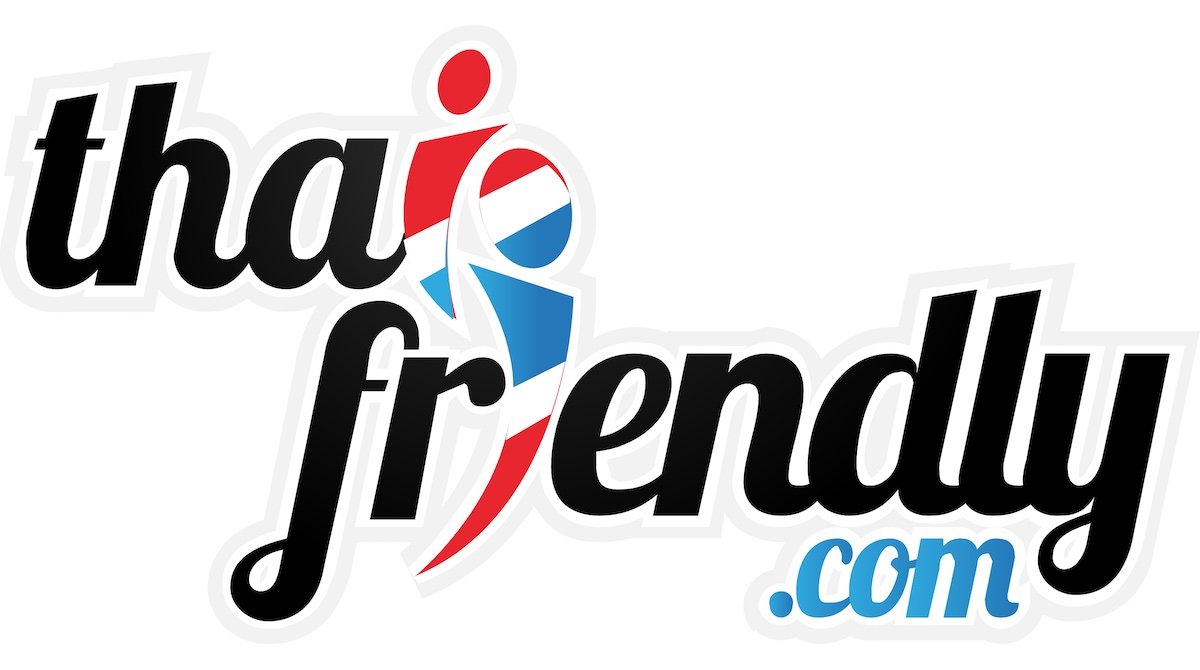 You have any problem with your account ?
You've been banned, suspended, or you think you've been hacked and you need to contact Thaifriendly ?
You can send them a message on their contact page or send them an email at [email protected].
FAQ
How Many People Use ThaiFriendly ?
There are more than 1.5 million users on ThaiFriendly. Mostly girls, and mainly in Thailand (obviously).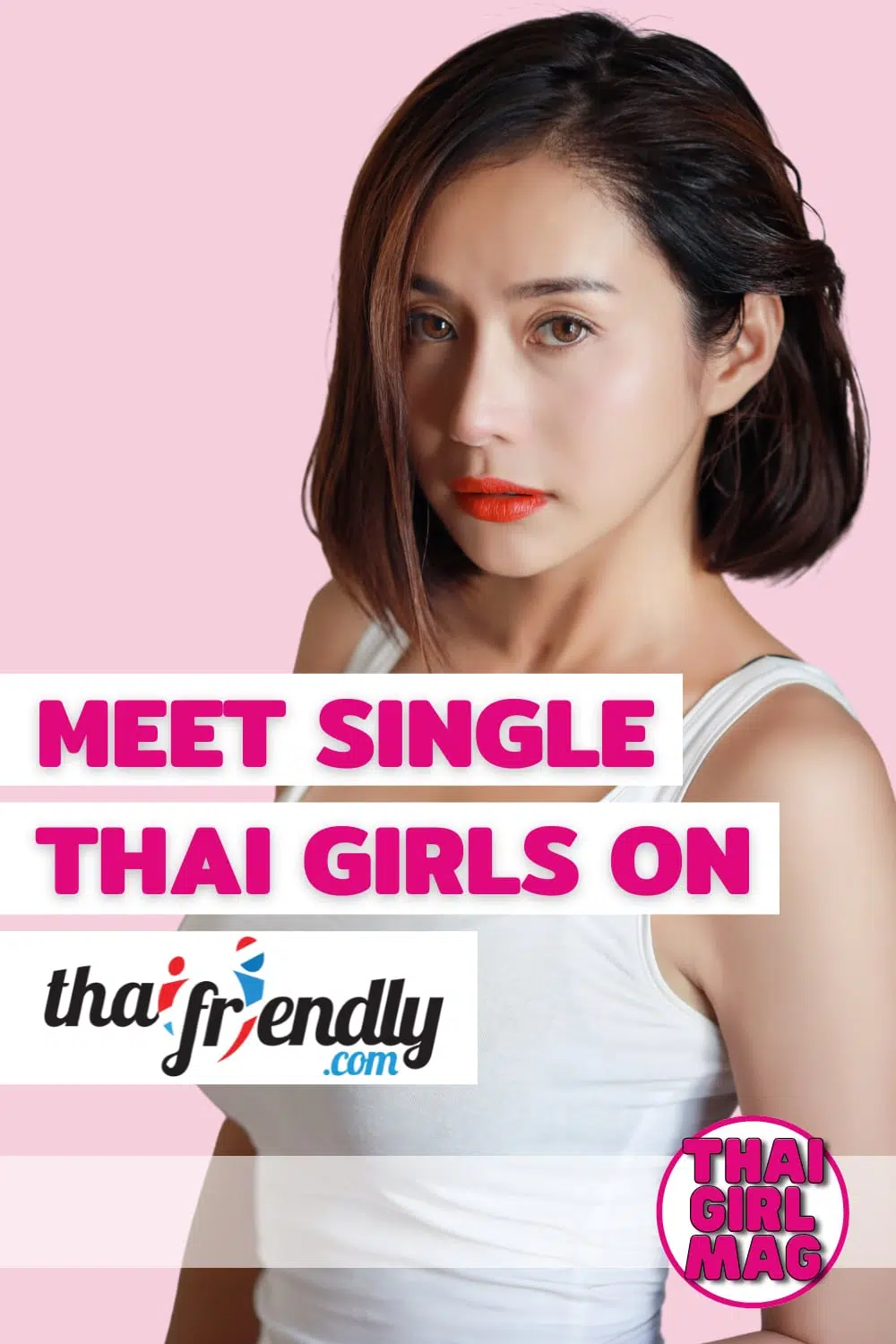 Have you tried Thaifriendly?
Share you experience with us in the comments.