Meet The Hottest Girls Of Hooters Bangkok
There's only one sports bar in Bangkok where you are 100% sure to be served by sexy Thai girls.
Welcome to Hooters, an iconic American restaurant chain famous for its charismatic female servers with push-up bras and (very) tight shorts.
Lucky for you, Hooters has 2 locations in Bangkok.
Ine in Nana (right in front of Nana Plaza, "The world's largest adult playground").
And one in Sukhumvit Soi 15, inside the Four Points by Sheraton Bangkok hotel.
The Ultimate Sports Bar Experience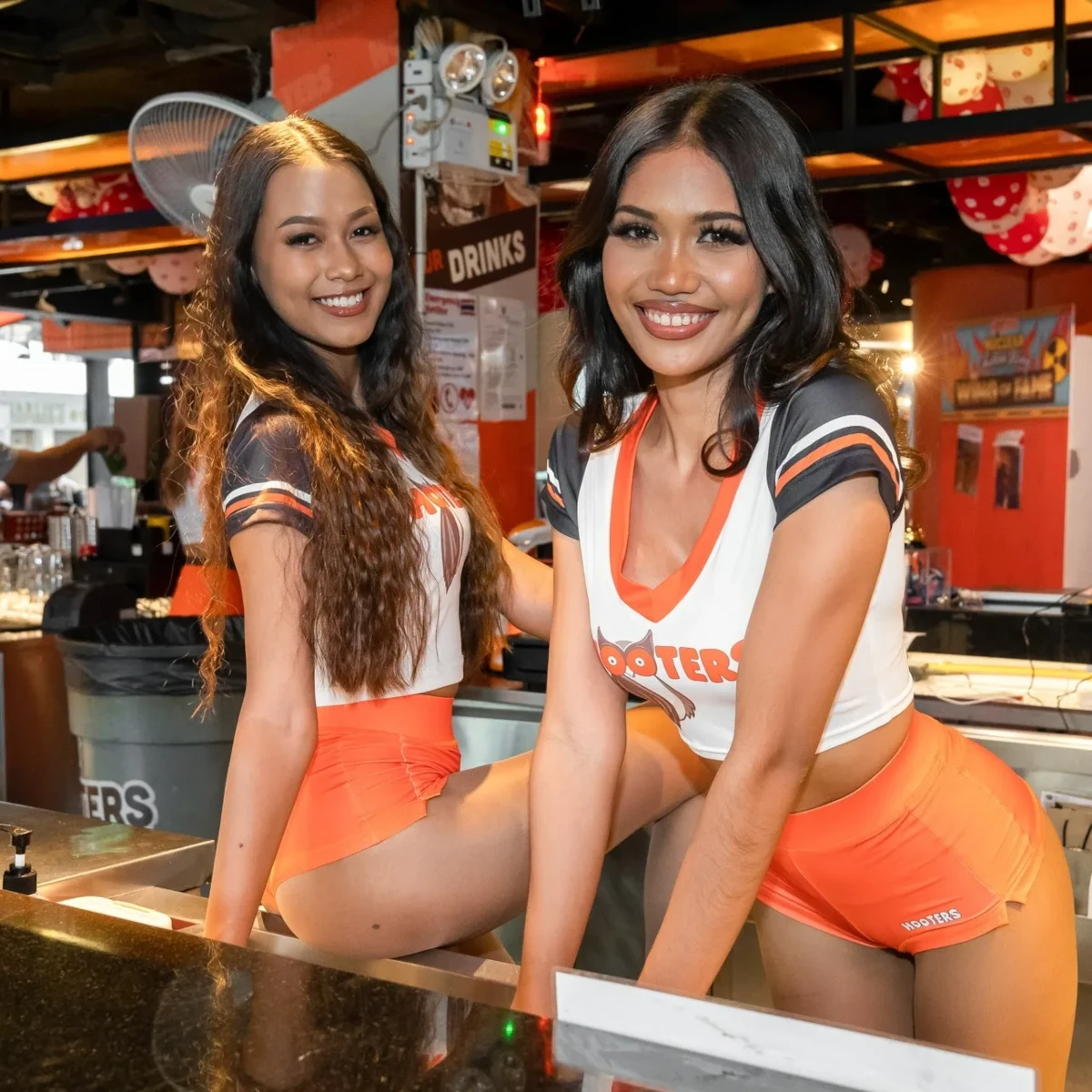 Hooters are easily some of the best sports bars you can find in Bangkok.
They have:
Plenty of TVs showing all sorts of sports (from Football to Golf, UFC and F1).
Great American (wings and burgers) and Mexican food.
Space and deals for large groups, making it a popular place for bachelor parties and birthdays.
And of course the sexy and friendly Hooters girls.
Bangkok Gorgeous Hooters Girls
What's better than sexy Thai girls?
Sexy Thai girls in Hooters' uniform!
Take your favorite Thai girls, give them tight orange shorts and a beautiful white top that reveal their boobs and you've got a winning combination.
Here are some photos to prove it.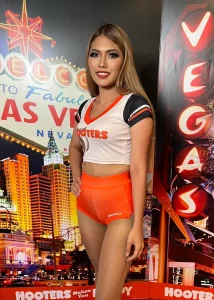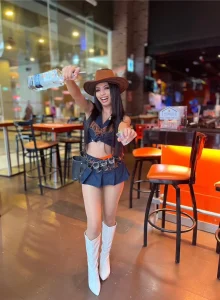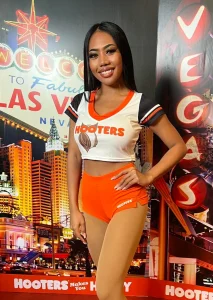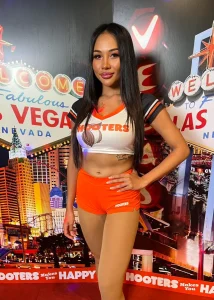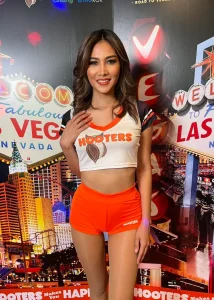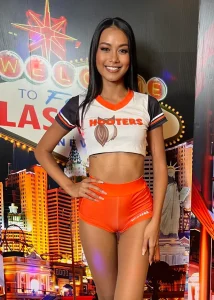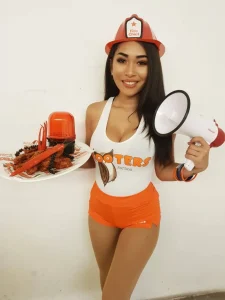 Love what you see?
Then sit down and check their menu.
Try The Famous Hooters Wings And Burgers
The menu at Hooters Bangkok includes a variety of American-style dishes such as burgers, wings, and seafood.
And they also have Mexican food.
Ever craved the comforting flavors of classic American cuisine while in Bangkok?
Then you would love exploring the menu at Hooters Bangkok.
Our go-to is the Hooters Original Wings with a pitcher of frozen margarita.
Hot babes, chicken wings, tequila, sports, friends, and you have the recipe for the perfect evening.
FAQ
Where is Hooters Bangkok?
What is the price of Hooters Bangkok?
At Hooters in Bangkok, the price of food is between 200 and 500 THB per plate, and the price of drinks starts from only 129 THB.
Where Else Can You Meet Hot Thai Girls In Bangkok?
Hooters isn't the only place to meet hot girls in Bangkok, there are a ton of other places.
We've picked the best for you here.
Now, let us know in the comments, what's your favorite Hooters in Bangkok?
Is it the one in Nana or the one in Sukhumvit Soi 15?