Have you ever asked yourself, where can love and finance intersect?
Sugarbook is here to answer that question.
This unique platform connects wealthy individuals (known as sugar daddies or mommies) with young, good-looking individuals (sugar babies) who are open to enjoying mutually beneficial relationships.
With a community of more than 500,000 active members and a staggering 65% of females (mostly in their 20s and 30s), there's a great chance that your next Thai sugar baby is waiting for you here.
So, let's find out more about Sugarbook.
Who Is Sugarbook For?
Sugarbook has established a significant presence globally, especially in regions like Asia (Malaysia, China, Thailand, Vietnam…) and North America (Canada and the United States).
This dating app is for rich men and women (sugar daddies and sugar mommies) who want to take the lead in relationships.
And for young and good-looking people (sugar babies) who want to live a luxurious lifestyle and meet successful people.
Young ambitious sugar babies offer their companionship on the app in exchange for their sugar daddy's attention and gifts.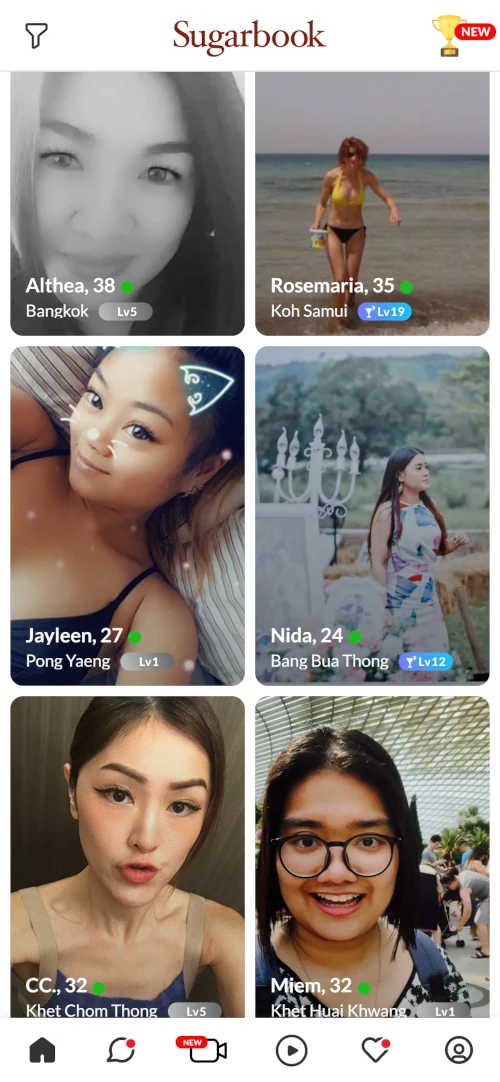 How To Get Started On Sugarbook?
Getting started on Sugarbook is super easy.
You can either make a new account from scratch, which is easy to do, or log in using Facebook.
All you need to do is provide some personal details, add a few pictures, and include a short description of yourself and your expectations.
Once you register and confirm your email, you're all set!
Just keep in mind that you won't be able to send messages or share private photos until your profile is approved.
The approval period might last a day or two, depending on how busy the Sugarbook team is.
You can also get more visibility on Sugarbook by verifying your profile.
The verification will cost you a one-time fee of 29.99 USD and it takes usually 2 to 3 business days.
How To Find A Date On Sugarbook?
Ready to meet someone?
Sugarbook allows you to browse through a wide range of profiles.
Use the filters to better align your search with your preferences.
You can filter profiles by location, search terms, ethnicity, body type, lifestyle, height, type of relationship, and about a dozen extra filters.
You can also look at the tags on sugar babies' profiles to get a clearer picture of what they're looking for in their sugar mommies or daddies.
It can be the type of allowance they want (weekly, monthly, pay per meet (PPM)), the type of relationship (no strings attached, exclusive…), or the type of lifestyle and perks they're looking for (luxury travel, fine dining experience…).
It's important to remember that even if the registration is free, you need a premium account exchange messages.
You can, however, read the first messages in your inbox for free.
With Sugarbook, you can easily find the perfect sugar baby or daddy.
Especially in Thailand, as Sugarbook has a lot of users in Bangkok, Phuket, and Pattaya.
What Is Sugarbook Live?
Sugarbook doesn't just stop with profiles.
Sugarbook Live gives you the opportunity to watch sugar babies as they stream live, allowing you to engage with them through virtual coins or even by requesting a private chat.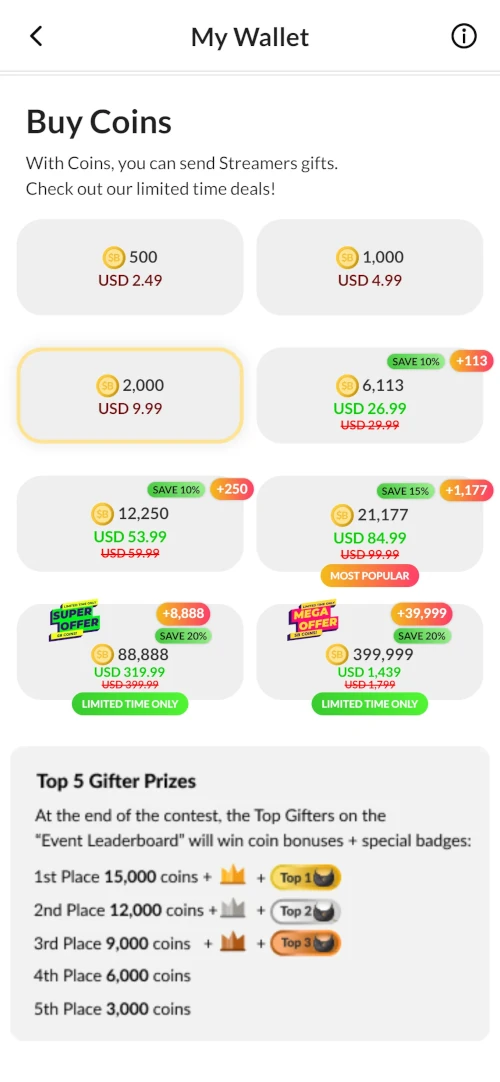 That's your chance to interact with the people you like, to get to know more about them, and to show you're interested to know them.
Sugarbook App
Unfortunately, Sugarbook only has an Android app for the moment.
And it's not even available on Google Play Store.
To download it, you need to go to this page: https://sugarbook.com/apkinstall.
And there's currently no app for iPhone users.
But you can bookmark the website on your phone.
From our experience, it is easier to create your account and get started on a desktop.
But once you're up and running the app or the mobile version of Sugarbook is great to keep chatting while you're on the go.
The chat and live video are way easier to use on the mobile app.
Sugarbook Premium
You can create an account on Sugarbook for free, go through the profiles and send messages without spending a dollar.
But to see the messages you receive, more details on the profiles, and even sometimes some photos, you need to have a premium account.
And to be honest, from our experience, it is hard to get noticed on the app if you're a sugar daddy unless you get a premium account.
It makes sense.
Which sugar baby would go for a sugar daddy who can't even spend money on a sugar dating app?
How Much Does Sugarbook Cost?
Here are the subscription plans for Sugarbook Premium:
1 month for 71.90 USD
3 months for 55.95 USD per month (total: 167.85 USD)
6 months for 39.95 USD per month (total: 239.70 USD)
As a bonus, Sugarbook is currently offering a limited-time promotion for its Thai users: Free premium memberships worth 2,000 THB for all new sign-ups!
How Does Sugarbook Compare To Seeking?
Sugarbook is a dating app specifically for sugar daddies and babies.
If you're looking for a sugar dating app, especially one that has a lot of users in Thailand, Sugarbook is the app for you.
On the other hand, Seeking offers a more diverse selection of relationship types and has more users in the world.
You can try both apps for free, so go ahead and give them a shot and see which one is best for you.
Or read our review of Seeking.
FAQ
What is Sugarbook?
Sugarbook is a well-known sugar dating app, with a large user base in Asia and Thailand.
It prides itself on a global community of over 500,000 active users, including more than 250,000 sugar babies.


Is Sugarbook free?
Sugarbook provides both free and premium options.
They're currently running an exclusive promotion in Thailand, offering free Premium Memberships worth 2,000 THB to all new members!

Is Sugarbook safe?
Sugarbook is safe and the team takes user safety very seriously.
All profiles are checked by the team before they're permitted on the platform, and their support team is ready to assist with any issues.



Is Sugarbook still active?
Yes, Sugarbook remains an active and growing community.


What happened to Sugarbook?
Sugarbook's owner was briefly detained in February 2021 in Kuala Lumpur, Malaysia, but was released a few days later.
The platform continues to operate successfully since then.

Is Sugarbook legit?
Despite facing a few controversies, Sugarbook has established itself as a legitimate sugar dating app with a growing user base.
It is not a scam.
Its continual expansion is a testament to its legitimacy.


Is Sugarbook popular in Thailand?
Yes, Sugarbook is popular in Thailand. It has a few thousand members in the country.
Any Questions About Sugarbook?
We're here to help you out.
Feel free to ask any questions about Sugarbook in the comments, and we'll do our best to provide the answers.
If you're looking to connect with charming Thai girls, don't miss our content about dating in Thailand and spots to meet gorgeous Thai girls both online and across Thailand.