Find Your Dream Thai Girl On Seeking
From all the dating apps we tried, there is one that stands out.
And it is Seeking (formerly known as Seeking Arrangement).
In the last few years we saw a lot of Thai girls mentioning their Seeking profile on Instagram or Facebook.
That shows that Seeking is more popular than ever in Thailand.
You can create an account for free today and see for yourself.
Now if you don't know what to expect from Seeking, or want to learn more about it before you create your account, we understand.
Here's a complete review of Seeking where we try to answer all your questions and tell you more about the concept of "Dating Up".
Who Is Seeking For?
Seeking is for:
For those with ambitious personalities. Young, attractive, and ambitious girls and guys who want to live a luxurious life and learn from successful people in exchange for their time, friendship, and maybe more.
Successful people who are financially set and want a serious relationship on their own terms and schedule.
Straights, gays, lesbians, and trans. When you sign up on Seeking you can choose whether you're interested in men, women, or both. And we've seen quite a lot of Thai ladyboys on the app. So it's really open to everybody unlike other dating apps.
Unlike on traditional dating apps, on Seeking there are no rules on how the relationship should be.
You get to make your own rules to get the type of relationship you want.
You can be upfront about what you want, what you expect from the other person, without being judged, and skip the drama.
Seeking is not a sugar dating or escort website though.
There are plenty of websites for that, including Sugarbook (sugar dating app) and Smooci (escort platform), but don't go around Seeking offering money in exchange for sex.
That's not what the website is for and it will get you banned.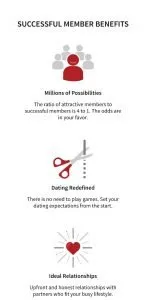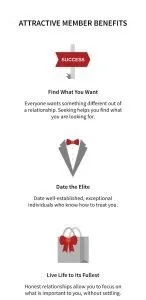 How To Get Started On Seeking?
Creating a profile on Seeking is 100% free and only takes a few minutes
Women can create their profile, search users, and send and receive messages for free.
Men can also do all of that for free, but they can't see the messages they receive until they upgrade for a premium membership.
Click on the button below to sign up for free.
Once you get to Seeking registration, add your personal info (name, age, birth date, sex…) and choose whether you're a woman or a man.
Then complete your profile by answering questions about yourself, upload photos, add tags that describe your personality and hobbies (travel, fashion, foodie…) and add a description.
The whole profile creation is really simple and straightforward and only takes a few minutes.
When you're all set up, you're good to start searching for women and men on Seeking.
Note that at this point though, your profile isn't fully unlocked.
You need to wait (up to 48 hours) for Seeking to verify your profile and approve you.
It's a bit annoying but at the same time it is this extra step that keeps Seeking from having too much spam and fake profiles.
How To Find A Date On Seeking?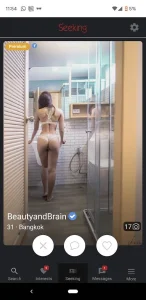 Now let's get to the fun part, how do you meet someone on Seeking.
When we tried Seeking for this review, there were over 1,000 young women in Bangkok alone.
Add to that over 200 in Pattaya, about 300 in Phuket, and another 100 in Chiang Mai, and you quickly get why Seeking is the best site to find an attractive Thai girlfriend.
That tells you how popular the app is.
If you're looking for a Thai girl who's beautiful, smart, and ambitious, Seeking is the only app you need.
To find the perfect date, Seeking gives you a bunch of filters (all accessible on the free version).
You can filter profiles by city, distance, language, education, body type, height, size, and 20 other filters.
You can even change location and look for singles in a different city or country.
So if you're picky and know exactly what you want, Seeking makes it easy for you to find the perfect date.
Once you've found a few profiles you like, you can click on them to see their description and start messaging them.
And that's where the limit of the free version is.
You can send messages for free, and see who sent you messages and favorited your profile without a premium account.
But to unlock the messages and start the conversation, you need to pay (more on that below).
Overall, it's super easy to find a date on Seeking, and even in Thailand.
There are hundreds of gorgeous single Thai girls waiting for your messages.
So don't be shy, give it a try now.
Seeking App (Android Only)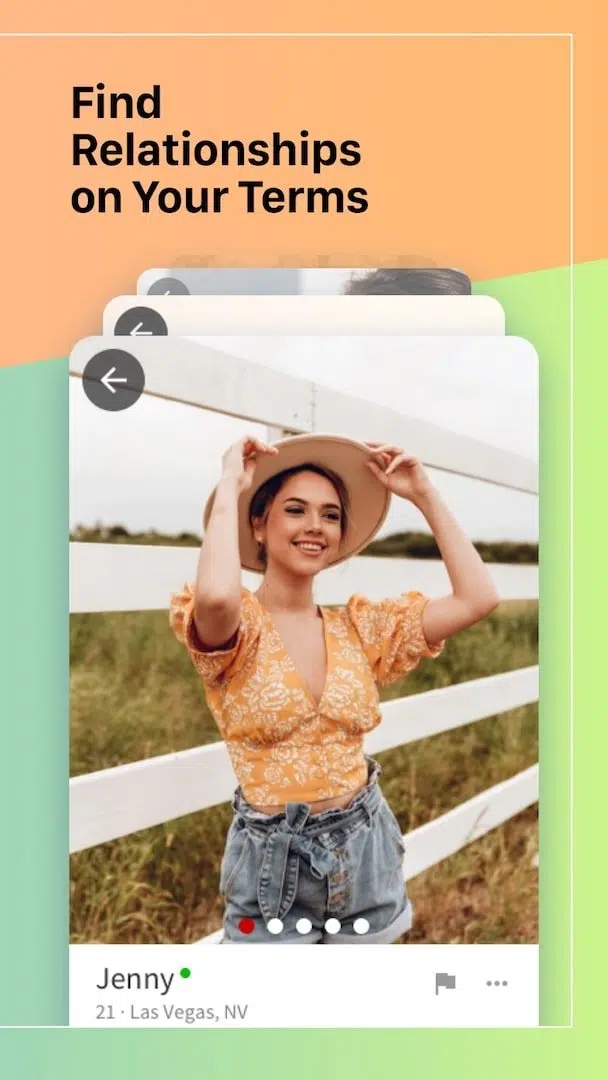 Seeking only has an Android app.
For iOS and iPhone users, don't worry, Seeking doesn't have an app for you but the mobile version of the website is as fast and as easy to use as the app.
Just bookmark the website on Safari and you can use Seeking on the go.
The app has all the same functionalities as the website, even though the website is easier to do advanced searches and navigate through multiple conversations.
How Much Cost Seeking?
As a man, there's a lot you can do on Seeking on a free account.
You can create your profile, see who's on the app, see who's connected, see the profiles (some restrict part of their profiles to paid members though) and send messages.
But don't expect to land a date with a girl for free on Seeking.
Like on Thaicupid, on Seeking you need to upgrade to see the messages you receive.
So get ready to take out your credit card if you want to talk with all the pretty girls on the app.
How Much Is Seeking Premium And Diamond?
How Much Is Seeking Premium And Diamond?
Seeking premium and diamond are really good investments if you're serious about finding a date.
Seeking is really easy to use, there's a lot of hot girls on it, including hundreds of Thai girls, and they are all really open.
Plus, you get a few extra features with a membership on Seeking.
Seeking Premium
Unlock all messages
Hide your online status, and last login country
Boost your profile to appear at the top of results
Filter messages in your inbox
Keep notes on members
Save custom search filters
See when your messages have been read
Seeking Diamond
Everything with premium
Diamond badge to stand out from other users
Get your profile featured on the "Attractive Members" dashboard
Price
How Much is Seeking Premium?
109.99 USD for 1 month
289.99 USD for 3 months
How Much is Seeking Diamond?
You can pay for Seeking premium and diamond with Google Pay or credit cards (Visa, Mastercard, American Express, and Discover).
FAQ
What Is Seeking?
Seeking is a luxury dating application designed to connect successful and ambitious people together.

Is Seeking Free?
Both women and men can create an account for free on Seeking.
The app is completely free for women, but men have to pay to unlock the messages they receive.
Click here to see how much is Seeking.
Is Seeking Worth It?
Yes Seeking is worth it if you're busy and looking for the kind of relationship you can't find on regular dating apps.
Does Seeking Require An ID?
Seeking doesn't require an ID to sign up or to get a premium account.
But verifying your ID is a good way to have more visibility on the platform.
Can You Message On Seeking Without Paying?
You can send messages without paying on Seeking, but you need to get a premium or diamond account to read the replies.
Is Seeking A Sugar Dating App?
Seeking used to be Seeking Arrangement, the first mainstream sugar dating app.
But the website went through a rebranding in 2022 and is now about "Dating Up" rather than sugar dating.
How Long Does It Take For Your Profile To Be Approved On Seeking?
To get your profile approved on Seeking it takes a couple hours for women and up to 48h for men.
How Safe Is Seeking?
Seeking is very safe.
Their team spends a lot of time and resources on verifying profiles, looking at user reports and deleting spam accounts.

Is There Any Better App Than Seeking?
In its category, there is no better app than Seeking.
For casual dates though, and especially for meeting Thai girls, we recommend ThaiFriendly or ThaiCupid.
Any Questions About Seeking?
Ask us anything you want to know about Seeking in the comments and we'll do our best to answer.
If you want to meet young and attractive Thai girls, read our content about dating in Thailand and where to meet young Thai girls.