For all the single guys out there, Thailand is the best place on earth.
Not only are Thai women beautiful, sweet, soft, and lovely, but it's also pretty easy to meet them.
We all know in a lot of countries girls aren't always easy to approach, but believe us, in Thailand, it's a completely different game.
That being said, to put all the chances on your side, here are the best places to meet girls in Thailand.
Dating Sites and Apps
Like it or not, dating mostly happens online now, especially in Thailand.
Thai girls are always on their phones and they love to flirt on Thai dating apps.
Thaifriendly is by far the most popular dating app in Thailand and the one we recommend the most to our audience.
But depending on what you're looking, for and where you are, it might not be the right app for you.
That's why we have created a list where we compare the most popular dating apps in Thailand.
We want to make it easy to find the right date, no matter what type of girl you like, where you live, and what your budget is.
Pick an app, create an account for free, update your profile, and let's play!
Bars and Nightclubs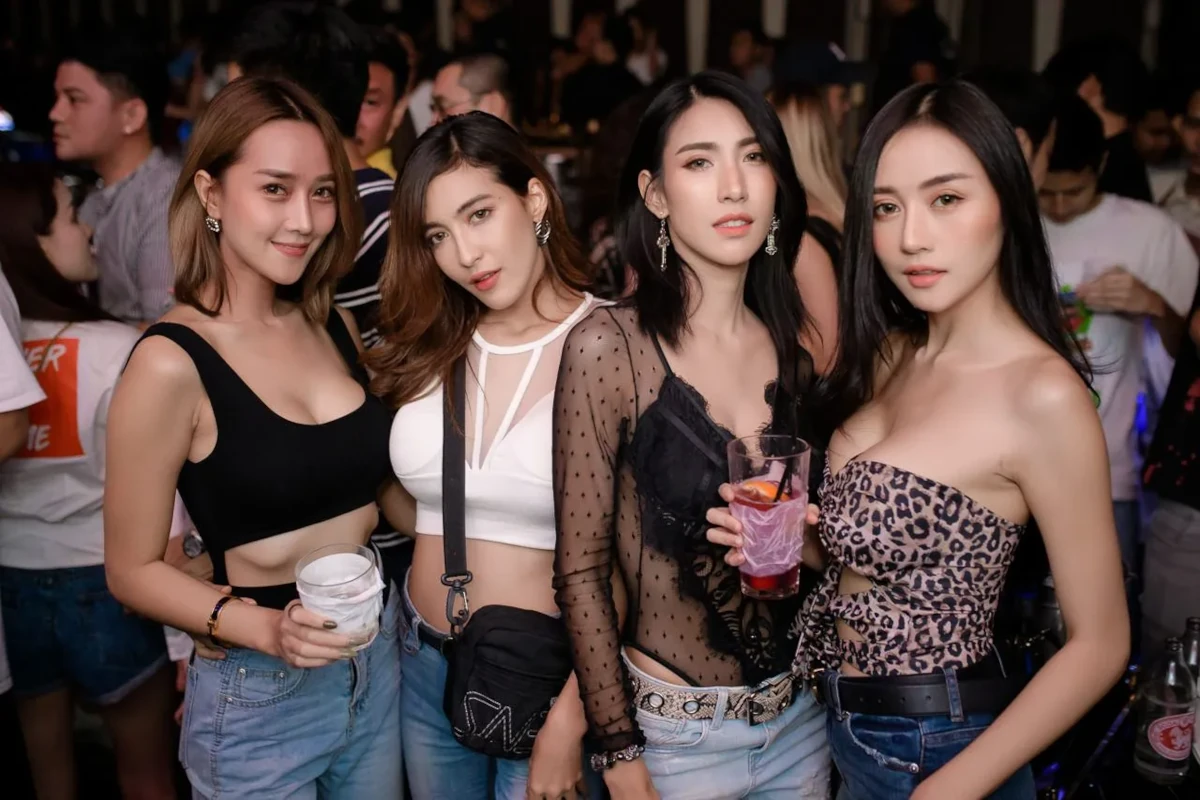 Where you come from bars and nightclubs might be busy only on weekends, but in Thailand, it's every night!
Don't assume that all bars and nightclubs are full of bar girls and freelance escorts.
Most clubs don't have any, and you can usually spot gold diggers from afar.
Just like ladyboys.
And if you have any doubts, just ask.
A girl who wants to get paid will tell you soon enough.
So don't worry about it.
Grab your friends, book a VIP table, and start inviting all the pretty girls to join you for a drink.
Gyms
Thailand's fitness scene is growing, and you'll find more fit girls in Thailand than ever before.
Thailand isn't only skinny girls anymore, you'll find a lot of women with beautiful shapes they gained at the gym.
While nobody likes to be bothered while working out at the gym, you can always try to engage the conversation after a good workout.
Or when the gym organizes special events and gathers all its members.
Even the gym in your condo could be a great place to meet local girls.
So don't be afraid to engage in the conversation.
Finally, Muay Thai gyms are also great places to meet girls.
When learning Thai boxing you'll have many opportunities to spare with different partners, including that hot girl you've been eyeing.
Events (Pool parties, music festivals, Songkran…)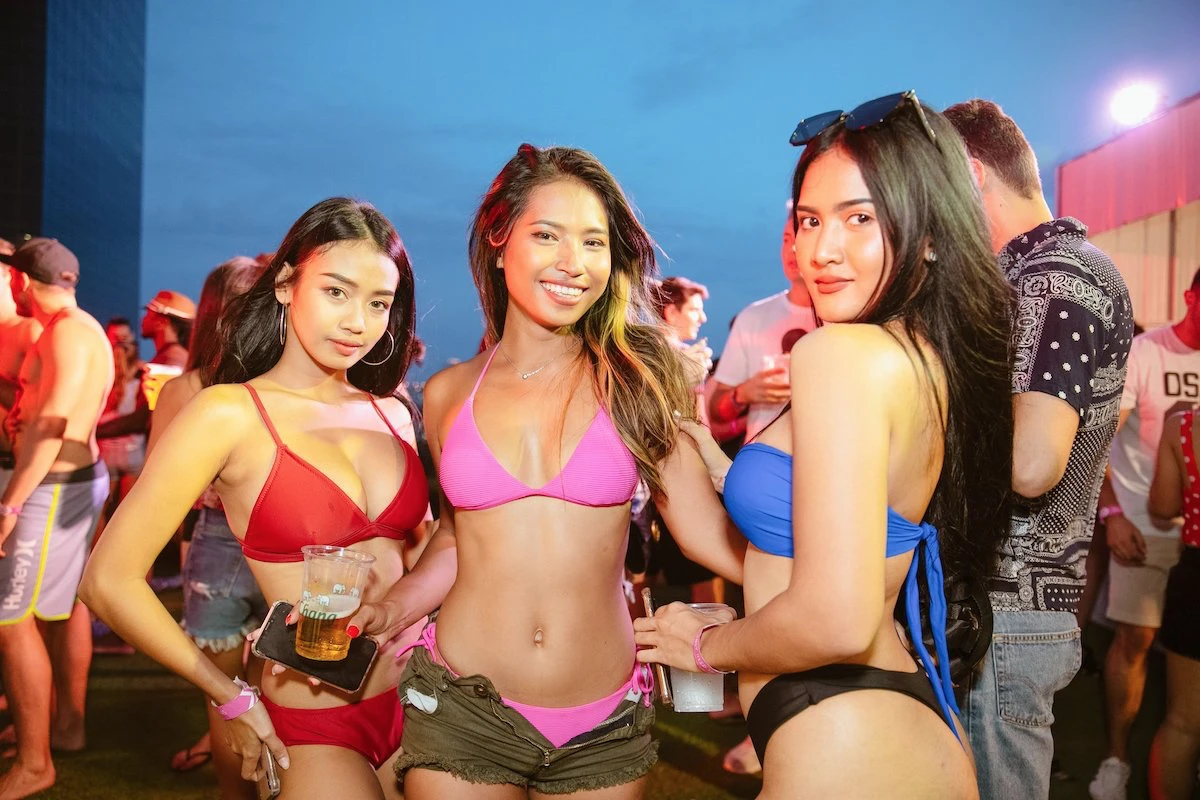 You'll quickly realize there's always something going on in Thailand, and especially in big cities like Bangkok, Pattaya, and Phuket.
Pool parties, music festivals, major events like Songkran, Chinese New Year, or New Year's Eve.
And the list goes on and on.
Thais always have a good excuse to have fun, and that's why it's such a good country to visit or live in.
On top of being great places to party, these events are also perfect to meet new people and single Thai girls.
It's super easy to start a conversation and share a drink with a girl you like there.
Lady's Bars, Gogo Bars, and Gentlemen Clubs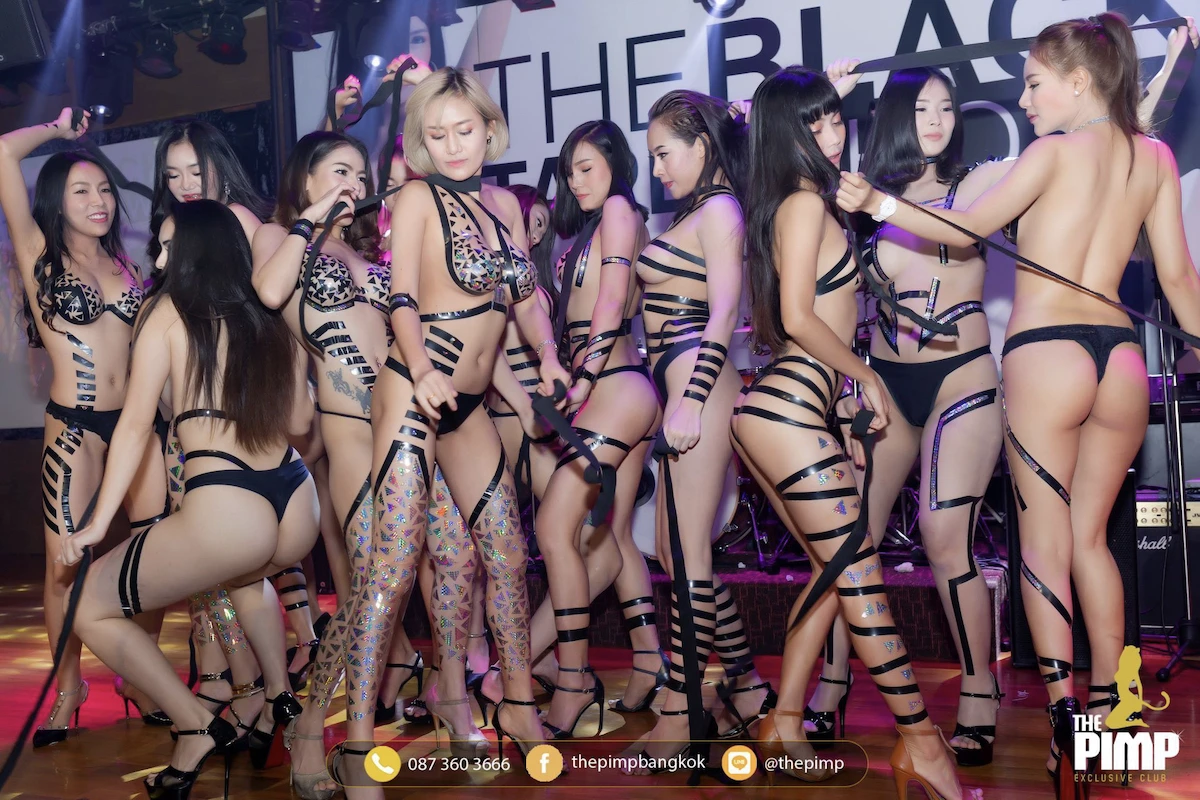 Now if you don't mind spending money to enjoy a girl's company, then there are a lot more options in Thailand.
Lady's bars, gogo bars, and gentlemen's clubs all have a ton of sexy girls and are perfect for single guys as you don't have to go after the girls.
As long as you keep spending money, you'll always have sexy Thai girls around you.
If you don't mind paying to party with hot Thai girls and you don't want to waste hours on dating apps looking for a date, well, gogo bars and gentlemen's clubs are the best options.
They both have sexy, fun, and wild Thai girls who love to party, aren't afraid to come near you, and who will teach you the local drinking games.
And maybe more if you're lucky.
What's better between gogo bars and gentlemen's clubs?
The quality of the girls, shows, service, and even drinks, are better in gentlemen's clubs over gogo bars.
And they're not that much more expensive (expect to spend 7,000 THB per person for a night, over 4,000 THB in a gogo bar).
Oh, and gentlemen's clubs have private rooms where you can party with the girls, play pool, and sing karaoke.
Privacy is something you'll never have in a gogo bar.
What Is The Best City To Meet Thai in Thailand?
You'll find beautiful Thai girls everywhere in Thailand, but these cities are where the girls are the most approachable, looking to date foreigners and who speak good English:
Pattaya (coming soon)
Phuket (coming soon)
Chiang Mai (coming soon)
Hua Hin (coming soon)
Click on the name of a city to learn more about the best places to meet Thai girls in each of them.
And if you want to learn more about dating in Thailand, including some tips and stories, click here.