There's no better place in Bangkok to impress your date than a rooftop bar.
You can find some all over the city, with many different styles, price points, and views.
But which rooftop bar is the best to leave your date with amazing memories?
Here are the 5 rooftop bars our Thai girls recommend.
Pastel
Finding the perfect spot to take your girlfriend on a date in Bangkok is not always easy.
But there is an amazing rooftop bar at one of the most famous party streets in the city, Sukhumvit Soi 11.
Located on the 22nd floor of the Aira Hotel, Pastel is a little bit hidden, but that makes it even more interesting.
This rooftop bar combines great Mediterranean food, excellent service, and an intimate atmosphere.
At least during the sunset and the beginning of the night.
Because after 8 PM, Pastel Bangkok slowly turns up the music, the percussionists appear, and the place gets really lively.
It's the unique ambiance and beautiful design that attracted hot Thai models from day 1.
Not only is the dining room stunning, but all the beautiful Thai girls add a few degrees to this rooftop bar.
The real star of the show at Pastel is the food.
The Mediterranean-inspired menu is really delicious, with a wide variety of options to choose from.
Whether you're in the mood for a classic dish like lobster, caviar, or humus, or something more unique like charcoal grilled octopus, you will find something you like.
To go with the food, they have a large selection of wine, cocktails, and even drink packages for those who want to party.
All this makes Pastel the ideal rooftop bar for a romantic dinner with your Thai girlfriend.
The next time you are looking for a place to take your Thai girlfriend out for dinner, choose Pastel.
Octave Rooftop Lounge & Bar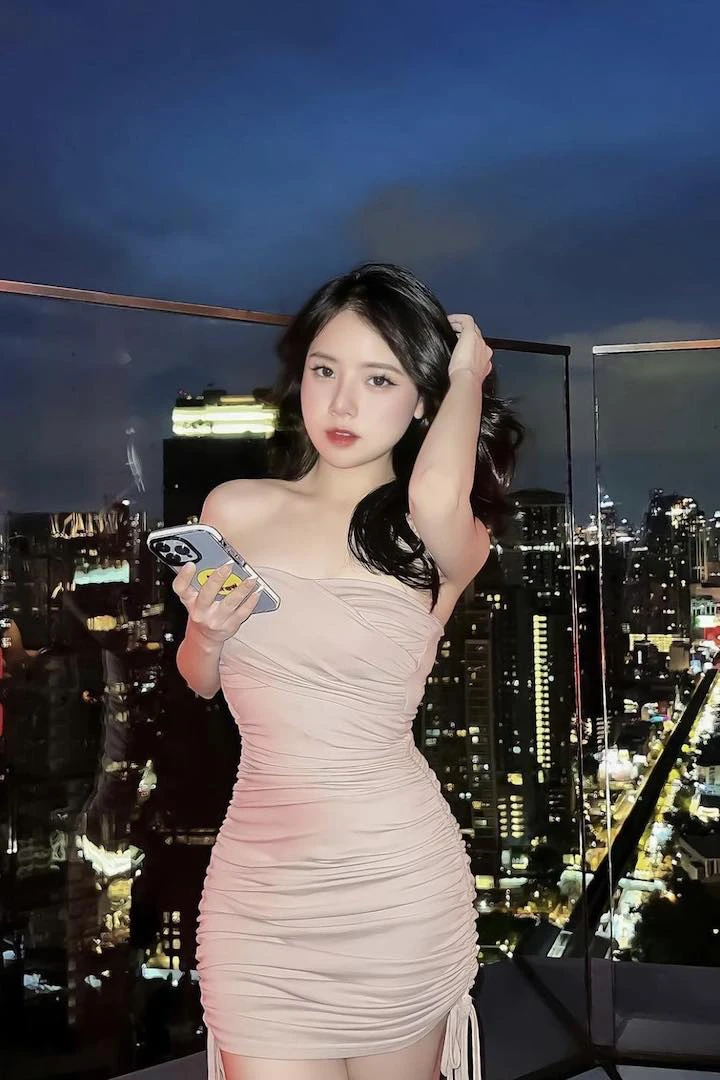 Octave is located on the rooftop of the Bangkok Marriott Hotel Sukhumvit.
It offers an incredible 360-degree unblocked view of the city, and maybe one of the best places to watch the sunset with your Thai girlfriend.
The view alone is already fantastic, but Octave has so much more to offer.
You will come to Octave Rooftop Lounge & Bar for the view and you will stay for the drinks.
The wine menu itself covers every continent, and their cocktails are all made by talented mixologists.
From Chiang Mai (Chivas 12y.o, apricot brandy, whisky, honey, and orange bitters) to Phuket (Chalong Bay Thai basil rum, apple caramel, green Thai tea, and lime) let Octave take you on a tasty trip around Thailand.
To go with the drinks, we recommend trying their delicious snacks and Asian fusion food, such as the Mala chicken wings or the Wagyu beef sliders.
And Octave is not a snob and boring rooftop bar.
With a DJ playing every night, you're sure to always have a lot of fun there.
With its beautiful view, delicious drinks, fun atmosphere, and great food, it's the recipe for a memorable date night.
And keep in mind that if you like the bar, you can always book a suite at Bangkok Marriott Hotel Sukhumvit which is one of the best hotels to stay in the Thonglor area.
Tichuca Rooftop Bar
Tichuca is really unique rooftop bar located just across the road from Octave, near Thonglor BTS station.
You'll see a lot of girls there.
Mainly because the spot is so beautiful that it became a must-visit rooftop bar for Instagramers.
You will easily take a great picture there with your Thai girlfriend.
Tichuca Rooftop Bar is famous for its delicious Tiki cocktails.
But what makes this place truly unique is its LED decoration that feels out of this world.
As a rooftop, it is a great spot to have a drink before heading to a famous restaurant in Ekkamai or Thonglor.
These two areas are both known for their restaurants, bars, and clubs.
Speaking of nightclubs, there's even one below the bar, named Chupa Bkk.
There you will find a lot of young Thai girls who love to party.
Tichuca Rooftop Bar is a great option for a date night with your Thai girlfriend.
So make a reservation right now and enjoy a night out in Bangkok.
RedSquare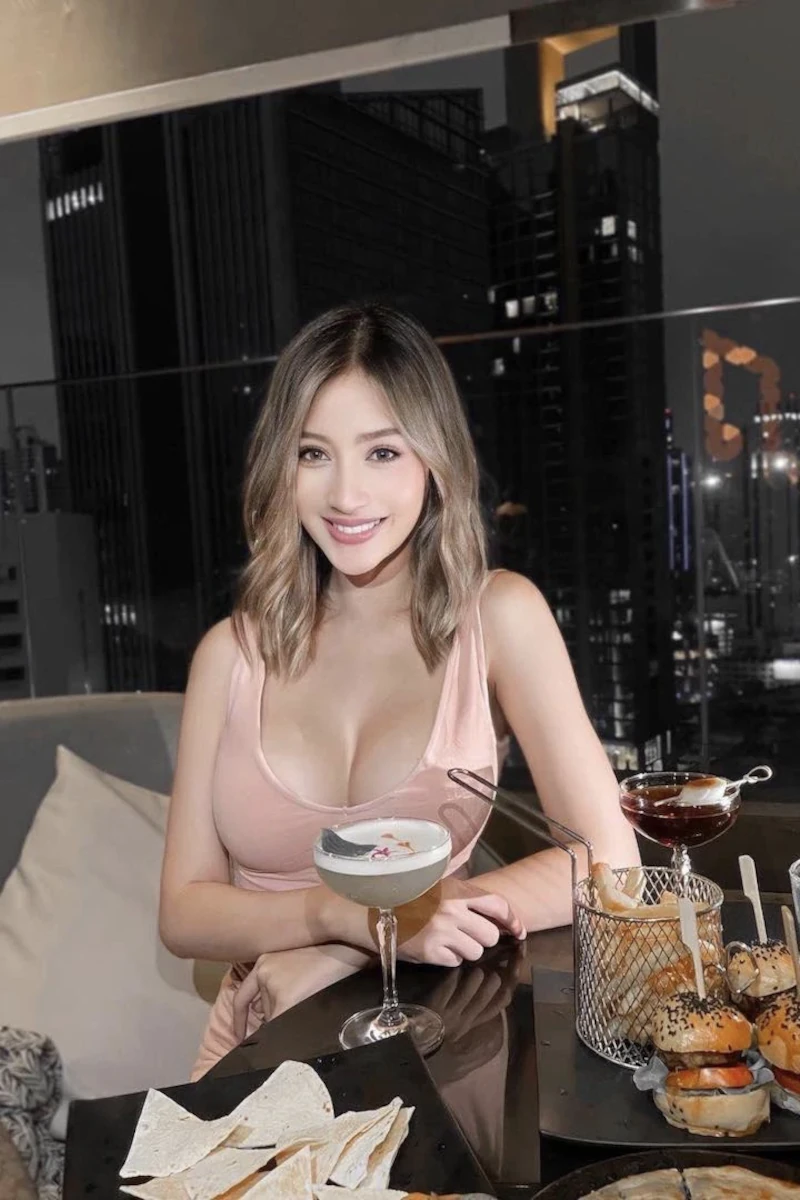 One of the best rooftop bars in Bangkok, RedSquare, is a unique place that offers a fancy and luxurious experience.
Its very modern style fits the Western food and Champagne that you can find in RedSquare.
The bar looks elegant and sophisticated thanks to its minimalist deep red color theme.
This simplicity of the design contrasts with the drinks menu.
This is why, instead of serving the classic cocktails, RedSquare proposes its own inventive drinks made from different brands of vodka.
Be ready for a unique experience.
The bar is ideal for anyone looking for a place to enjoy Bangkok's nightlife.
It also has an amazing view of the city during and after sunset.
It is very easy to get to RedSquare as it is located 600 meters from Nana BTS station, near one of the best party streets in the city, Sukhumvit soi 11.
Hi-So Rooftop Bar
So Bangkok is famous for its crazy pool parties, but it is also known for having an excellent rooftop bar and restaurant located on the 29th floor of the hotel, Hi-So rooftop bar.
In Thailand, the term "Hi-So" is used to describe people who belong to the High-Society, rich, and or influential families.
And this place really makes you feel Hi-So.
Its unique location gives you an amazing view of the city and Lumpini Park1, which is Bangkok's most famous and iconic park.
But that's not all, the food and drinks there are also really good.
Try some of their special cocktails with their mix of Thai and international food and enjoy the moment with your date.
Being on top of a famous hotel, you can end your date with a night in one of the modern rooms or suites right in the hotel.
FAQ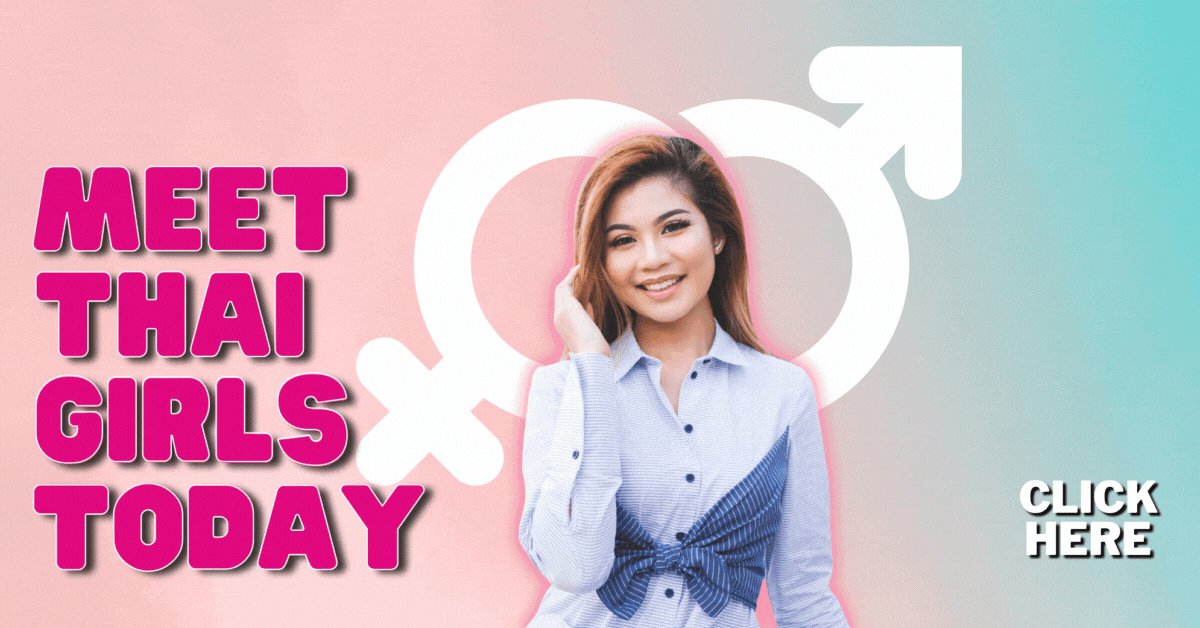 What Are The Other Places To Meet Girls in Bangkok?
There are a lot of places to meet girls in Bangkok, including bars, clubs, and pool parties.
But the easiest way is always to use a dating app to make the first move.
Create a profile, and start matching with beautiful Thai girls near you or anywhere in Thailand.
Or explore the other places to meet girls in Bangkok.